Reunions, stars clashing lead Champions League quarterfinal draw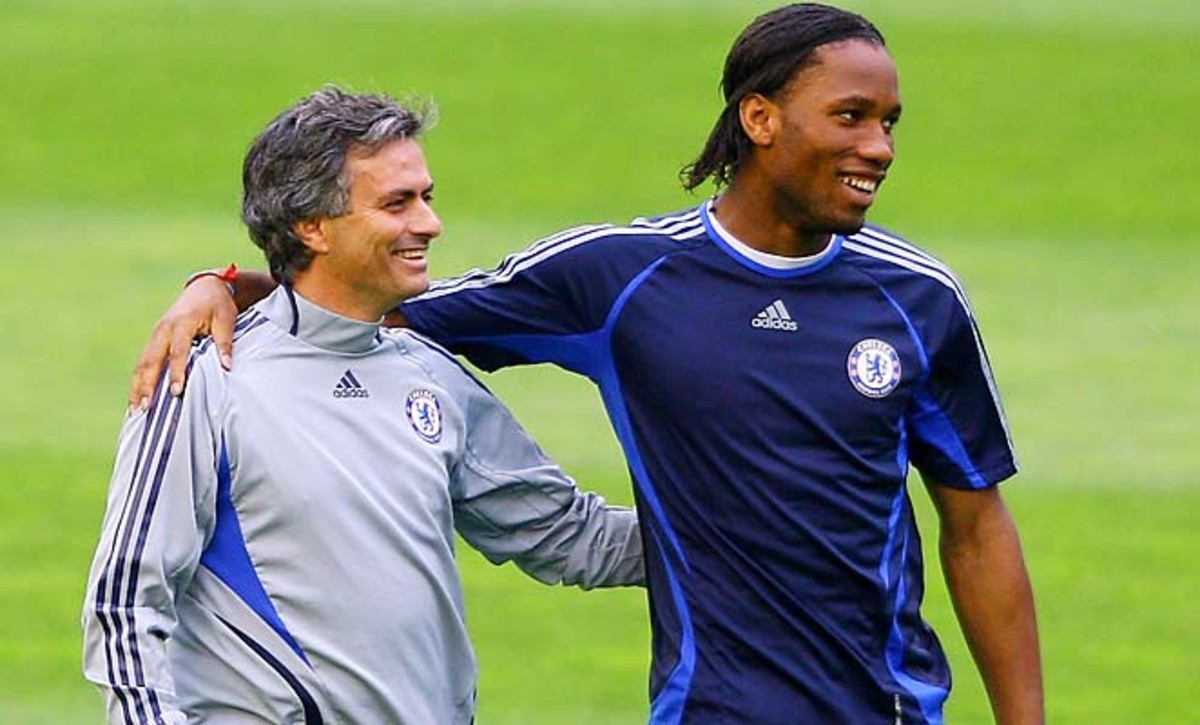 The Champions League quarterfinal draw took place Friday morning in Nyon, Switzerland, with the competition harder than ever to call. If Bayern Munich was the dominant side after its round of 16 first-leg win at Arsenal, the performances of Barcelona and Real Madrid in their second legs reminded everyone of the talent of the La Liga sides. Here is the rundown of the draw for the last eight ...
Malaga vs. Borussia Dortmund
Malaga was the first name to be drawn out for the quarterfinal, and it was appropriate. The competition debutant is the surprise club at this stage and was also the first team to reach the round of 16. Its presence in the draw capped a super week for star player Isco, selected to Spain's international squad for the first time Friday morning for upcoming World Cup qualifiers.
How Dortmund manages to shackle the winger could have considerable bearing, though the German champion would be favored to reach its first semifinal since winning this tournament in 1997. It is in the Germans' favor that they face probably the only side left with less experience than themselves.
The battle between the coaches, Jurgen Klopp and Manuel Pellegrini, promises to be fascinating. Both men have been linked to top jobs in the Premier League. Klopp vowed to stay at Dortmund, and with Pep Guardiola joining Bayern next season, you can't blame him. But Pellegrini seems certain to leave behind the chaos of Malaga's shoddy ownership: win this game, and he could name his price to his next employer.
Tip to progress: Borussia Dortmund
Real Madrid vs Galatasaray
The relief was etched on the face of Madrid's directors in the Nyon crowd when it avoided the prospect of an early two-legged tie against Barcelona. Instead, Madrid coach Jose Mourinho will face two of the most significant players in his trophy-laden past: Didier Drogba and Wesley Sneijder.
The relationship between Drogba and Mourinho still stands now. "Friends for life," is what Drogba recently told France Football, while Mourinho wrote a cloying preface to Drogba's autobiography, C'Etait Pas Gagné (It Hasn't Been Easy), which explained the background to him joining Chelsea.
"I had several options open to me, but as soon as I arrived I said, 'I want Didier Drogba'," wrote Mourinho. "A few days later, I met up with Didier at a private airport in London. And he said to me, 'Thank you, I will fight for you. You won't regret it, I will remain faithful to you all my life.' And that's what he did."
Mourinho made Sneijder his chief creator during the Dutchman's most successful season, when Inter Milan won the league, Cup and Champions League treble in 2010.
"If I managed to settle quickly at Inter then it is because of Mourinho," Sneijder later said. "He and I could be the same person. We think the same way and we conduct ourselves in the same way. The way he lives the game, the way he celebrates when we score, it's the same way as I do it. Mourinho is a person who reacts to emotions and knows how to transmit passion. He could have been my father and, in fact, in football he is a kind of father to me."
The reunion will no doubt be charming -- and tear-filled -- and while Galatasaray showed itself to be a strong opponent in its win over Schalke, you can't help wonder how fullbacks Emmanuel Eboue and Albert Riera might cope against Cristiano Ronaldo and Angel di Maria. For the third straight season, Mourinho could take Madrid into the last four.
Tip to progress: Real Madrid
Paris Saint-Germain vs. Barcelona
Margins, margins. Had M'Baye Niang not hit the post but scored for AC Milan one minute before Barcelona's Lionel Messi scored his second goal in Tuesday's 4-0 win at Camp Nou, Champions League favorite Barcelona might not even be in this draw. So while Barcelona is expected to beat PSG, it no longer carries the air of invincibility.
The obvious worldwide storyline in this tie is the matchup of two of the most famous players this century -- Messi and David Beckham -- former La Liga opponents who last played against each other in a Barcelona-Los Angeles Galaxy friendly in 2009.
The huge advantage Barcelona has, in fact, is that Zlatan Ibrahimovic, who spent the 2009-10 season at Barcelona, is out suspended for the first leg after a needless sending-off against Valencia in the round of 16. PSG looked toothless up front without him in the return (until, that is, Carlo Ancelotti brought on Kevin Gameiro off the bench).
Ibrahimovic was booed by home fans at the Parc des Princes last week -- despite his 24 goals without which PSG would not be top of the table -- and he wound them up by responding.
"They shouldn't be so demanding, in the past they have had nothing," he said.
The French made great play of the club's success in the mid-1990s, when it reached European competition semifinals five straight years. Former player Jean-Michel Moutier compared the Swede to John McEnroe and claimed his need for confrontation was the only way he could motivate himself. A second leg at Camp Nou should be motivation enough.
Tip to progress: Barcelona
Bayern Munich vs. Juventus
This one is the hardest to call, with Bayern showing two sides to its character in a Jekyll-and-Hyde round of 16 tie against Arsenal. Dominant away from home in a 3-1 win, it played like a shadow of itself at the Allianz Arena and lost for only the third time this season.
Juventus is perhaps a harder team to predict: it topped a very tough group, getting past Chelsea and Shakhtar Donetsk (winning in Ukraine on Matchday Six to secure the top spot) and coasted through the round of 16 tie with a clinical display against Celtic. Defensively, Juventus is among the best teams left in the competition and will be harder for Bayern to break down than some of its more generous previous opponents.
Juventus coach Antonio Conte will enjoy the reunion with Jupp Heynckes: Conte was in the Italian side's midfield when Heynckes coach Real Madrid to success in the 1998 Champions League final. Revenge is possible, and would be sweet.
Tip to progress: Juventus