Medics blamed in 2012 death of Italian Serie B player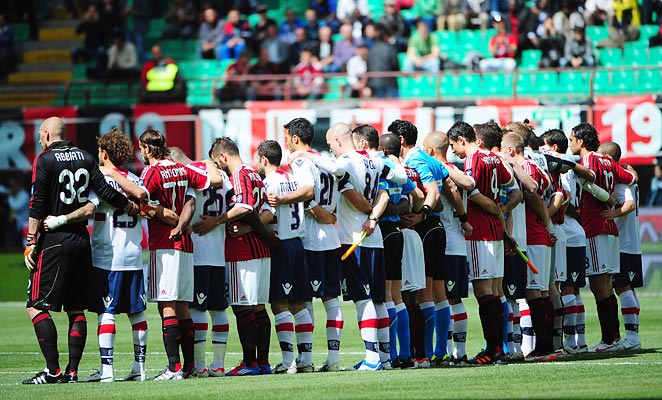 PESCARA, Italy (AP) -- An inquest into the death of Piermario Morosini during a Serie B match last year has blamed four medics for their inadequate treatment of the footballer.
Morosini, who was on loan from Serie A team Udinese, collapsed and died during Livorno's match at Pescara on April 14 due to a heart attack. Forensic tests later revealed he had a genetic heart disease.
The three consultants who are advising the judge say the medics had "a causal role in the death of Morosini'' because they did not use a defibrillator. The consultants also criticized the doctors of both clubs, the paramedic and the first doctor to attend to Morosini upon his arrival at the hospital.
Most of the criticism has been directed at paramedic Vito Molfese, whom the consultants say should have assumed the role of leader and immediately used a defibrillator.
Ernesto Sabatini (Pescara) and Manlio Porcellini (Livorno) also come in for heavy criticism for not using the defibrillator, which was brought onto the pitch approximately 25 seconds after Morosini's collapse.
The next hearing has been set for April 19.