Stoke City hires Mark Hughes as new manager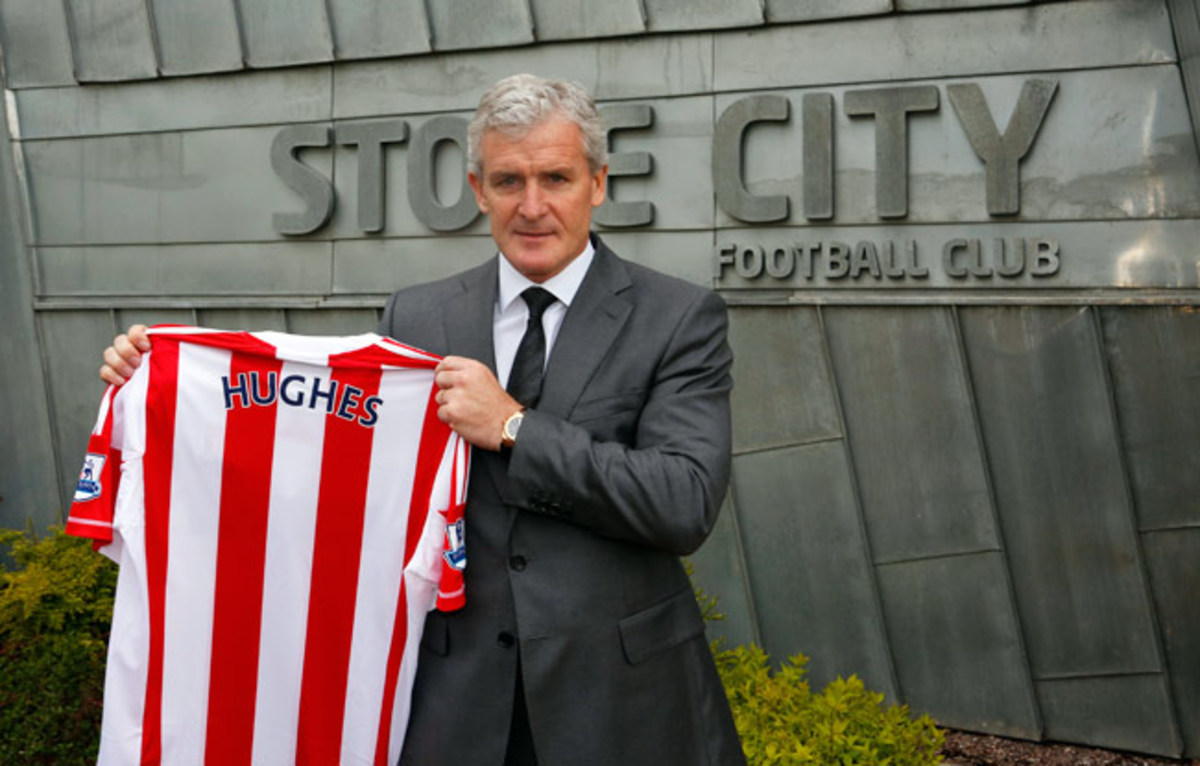 STOKE, England (AP) -- Mark Hughes returned to football management on Thursday with Premier League club Stoke, hoping to prove his critics wrong after a disappointing spell at Queens Park Rangers.
The 49-year-old Hughes, a former Manchester United and Chelsea striker, was fired by struggling London club QPR in November.
"(Stoke) have looked maybe beyond my last position and taken my career as a manager as a whole,'' Hughes said. "It was difficult (at QPR), mistakes were made. Certainly I made mistakes which I will learn from.''
Hughes was hired by Stoke on a three-year contract to replace Tony Pulis, who left earlier this month after seven seasons following a 13th-place finish.
"I have listened to what people have said as my managerial ability and I will use it as a motivation,'' Hughes said.
Hughes, who also played for Barcelona and Bayern Munich, will be hoping to revive his managerial fortunes, which have been patchy since making his debut in the dugout with Wales.
After playing 72 matches for Wales, Hughes took charge of his national team in 1999 and came close to reaching a first major tournament since 1958.
He left in 2004 to move into club management at Blackburn, transforming the northern English club from relegation candidates into a side that twice qualified for the UEFA Cup through top-six finishes.
Hughes was enticed to Manchester City in 2008 but, after a change in ownership to Abu Dhabi's Sheikh Mansour, he was fired the following year after failing to deliver a title despite more than $300 million being invested in players.
Hughes was back in work with Fulham ahead of the 2010-11 season, but resigned at the end of the campaign to "further my experiences.''
That turned out to be managing London rival Queens Park Rangers from January 2012.
After keeping QPR in the Premier League on the final day of that season in May, Hughes was fired in November after a dismal start to the new campaign that saw the club fail to win in 12 games. From afar, he saw QPR ultimately relegated earlier this month.
At Stoke, Hughes will be expected to carry on the work done by Pulis, who guided the team into the Premier League and stabilized them.
Despite an FA Cup final appearance in 2011, when Manchester City won, some fans had grown tired of what they considered a dated style of football and Stoke ultimately decided it was time for Pulis to leave.
Hughes wants to turn the team into a stronger, attacking force, but will not rush any changes.
"It's not a case of wiping away the hard work that's been put in place in previous seasons,'' Hughes said.