Mourinho's Manchester United gives tactical masterclass against Chelsea
Manchester United delivered a masterclass in its approach against Chelsea and also showed that there may indeed be life after Zlatan.
Jose Mourinho was always expected to have a big say in the Premier League title race, but perhaps not like this. Manchester United beat Chelsea 2-0 Sunday thanks to a tactical masterclass from the coach. This was United's best performance of the season, and you were left wondering why it had taken until game 32 for such a coherent and impressive performance from the host.
Chelsea has not been at its best this month–it lost at home to Crystal Palace a few weeks ago–and its coach Antonio Conte took full responsibility for the defeat, as he has done in the past. He also claimed the title race was now 50-50 between Chelsea, who is four points clear, and Spurs, its opponent in next week's FA Cup semifinal. Chelsea has an easier run-in, and should still prevail–but this result will give the chasing pack hope.
The difficulty in assessing Mourinho and his job at Manchester United in Year 1
Mourinho countered his former team in perfect style: he dropped Zlatan Ibrahimovic to the bench and picked the fast teenager Marcus Rashford in attack, to get behind the visitor's defense. That's just what happened after seven minutes, as Rashford leapt onto Ander Herrera's throughball and scored beyond stand-in goalkeeper Asmir Begovic. Would Thibaut Courtois, ruled out late, have done better? It was a decisive moment and left Chelsea on the back foot.
It was a credit to United's defense that we saw a return to the old-style Diego Costa, pushing players over once the ball had gone out of play, holding his face in the hope of getting another player in trouble and generally causing trouble for the wrong reasons. Costa has not scored for six games, and his loss of form comes at the worst possible time for the Blues. Eden Hazard was quiet too, as Herrera's man-marking job reduced his influence.
Mourinho found the flaws in Chelsea's hitherto hard-to-break-down system. It will be interesting to see if other coaches–maybe not so much Mauricio Pochettino, whose Spurs side beat Chelsea 2-0 in January–use a similar tactic in future games.
The Many Faces of Jose Mourinho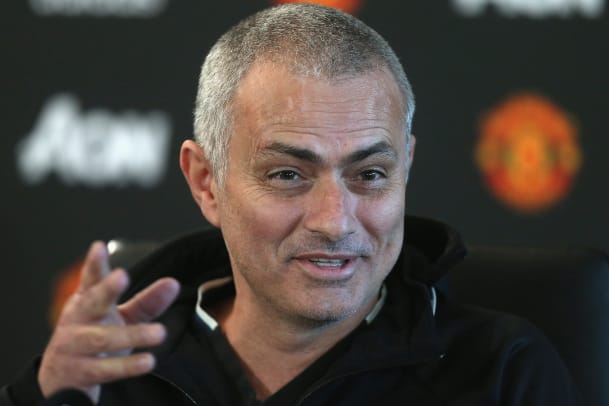 As for United, it's now an incredible 22 league games unbeaten and there is a sense that it could yet pip Manchester City or Liverpool to a spot in the top four. It's still the favorite to win the Europa League and has an away-goal edge over Anderlecht after the first leg of their quarterfinal.
The performance of Rashford has also pointed to an intriguing decision for Mourinho. The balance of the team was so much better amid the absence of Ibrahimovic, who has at times carried the squad this season.
So where does this performance leave the Swede, for the rest of the season and the future? His winning experience can and has helped the squad, but he is not the type who will want to be a bit-part squad player. This is a decision that cannot be made on the back of one performance, but it certainly showed United that there can be life after Zlatan.