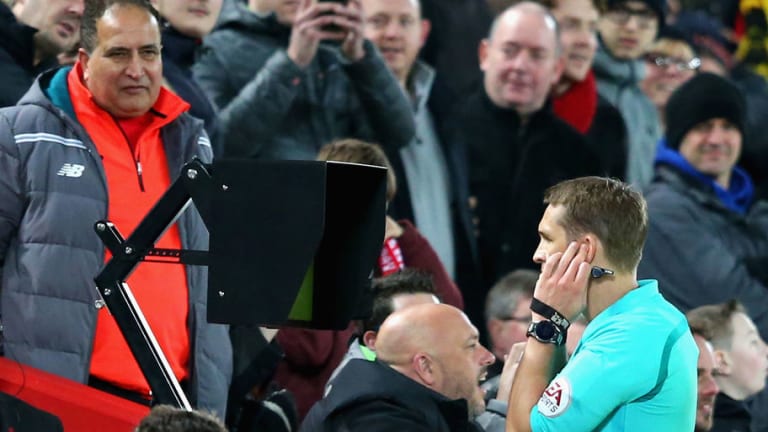 Joey Barton Weighs in on VAR Debate After Controversial FA Cup Clash Between Liverpool & West Brom
Joey Barton has joined numerous others in decrying the use of VAR in Saturday's FA Cup clash between Liverpool and West Brom at Anfield.
The new technology was used on three occasions during the game and led to significant delays as video footage of incidents was meticulously viewed.
West Brom saw what at first appeared a legal goal disallowed for offside in the first-half, before the hosts' Mohamed Salah was awarded a penalty with the help of VAR.
It was again required in the second-half to ensure that no players were offside when the away side scored their third goal in the 3-2 victory.
The fourth round tie was the sixth time VAR has been used in English football and unsurprisingly, it has led to controversy and debate, the very things its introduction was supposed to remove.
And Barton, who took to Twitter during Saturday evening's game, made clear his view on the current use of the technology.
"VAR used correctly will add to the game. As it stands it's a farce. That penalty decision completely undermines the referee," he wrote, in reference to the overruling of Craig Pawson's original decision not to award Liverpool a penalty.
"You cannot use VAR unless there is a huge television screen in the stadium for all to see. Complete confusion otherwise @FA."
Former Liverpool striker turned pundit Michael Owen also voiced his opinion on Twitter. "VAR making the headlines in the Liverpool v West Brom game on @btsport," he wrote. "Great getting the big decisions right but we've got to speed the decisions up a bit."