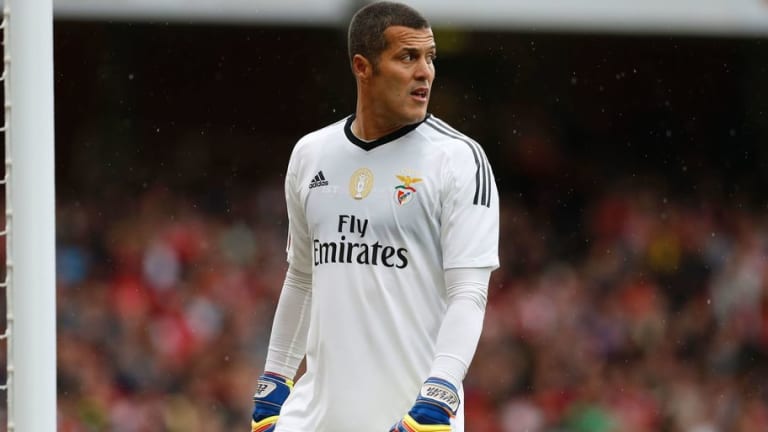 Julio Cesar Seals Incredible Return to Flamengo After 13-Year European Stint
Brazilian legend Julio Cesar has returned to the club he began his career with, signing a three-month contract with Flamengo on Monday after playing 13 years in Europe.
The goalkeeper left Flamengo for Chievo in 2005, later moving to Inter Milan, where he won five Serie A titles, as well as the Champions League, before heading to England to join Queens Park Rangers.
His trek led him to the MLS as well, where he played for Canadian side Toronto FC. And he would return to Europe after a few months, going on to sign for Benfica in 2014, where he played until his contract was terminatedlast year.
Now 38, Cesar is back in his homeland and plans to end his metier with the club where it all started. He is also expected to earn a significant salary with the Brazilian outfit.
"I'm back happy, very eager to be a champion and to end my career brilliantly," he said after signing his contract. "If today I am who I am, Flamengo is part of my training as a man."
Cesar made sure to confirm that there was no chance of him staying past three months.
"There is no possibility of extending my contract," he added. "My situation is a three-month project for me to finish my career after Carioca."
The stopper will wear the No.12 shirt during his three-month stint, despite it being retired in honour of the club's fans, with President Eduardo Bandeira de Mello pointing out that Cesar's return is also for the fans and that it's only fair.