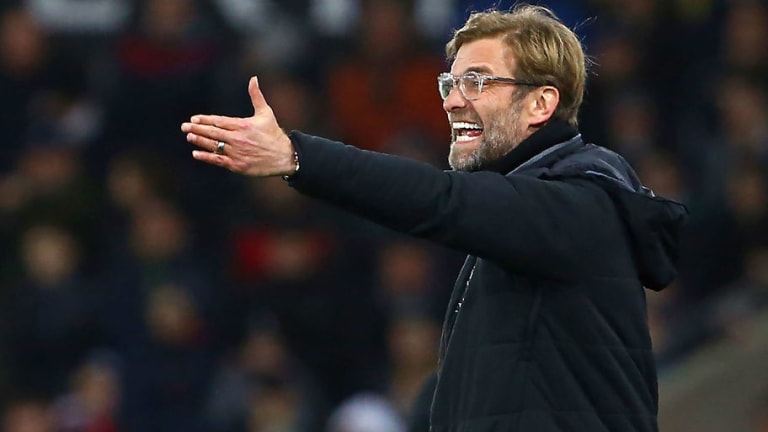 Mark Lawrenson Urges Liverpool Boss Jurgen Klopp to Strengthen Squad Ahead of Window Deadline
Former Liverpool defender Mark Lawrenson has urged Jurgen Klopp to make another January signing in order to strengthen his squad ahead of the closing of the January transfer window. 
The Reds are currently fourth in the Premier League table, but suffered a disappointing defeat in their last league game against relegation-threatened Swansea; while they were also dumped out of the FA Cup on Saturday, when they lost 3-2 at home to struggling West Bromwich Albion. 
"I know he said that was probably it in terms of transfers, but I just wonder if after the last two results if he is not on the transatlantic phone," Lawrenson told LFC TV, as quoted by The Liverpool Echo.
"Saying okay guys, I know we said that but is there a possibility. Someone like Keita, can we play an extra quid, or someone else he has been looking at. Because when that window closes that is it for three and a half months, you can't bring anyone else in."
Despite spending a world record £75m on Dutch defender Virgil Van Dijk earlier in the month, Liverpool still have vast transfer funds available to spend- after the £142m sale of Philippe Coutinho to Barcelona. 
Jurgen Klopp, however, has recently said that the Merseyside club will not look to find a January replacement for the Brazilian playmaker: "Philippe Coutinho is not going to be replaced in this transfer window. It's about using our own tools, players and tactics," Klopp was quoted as saying by Sky Sports.
"The solution is not out there on the transfer market at the moment. We always have open eyes but we really think we have to use our players.
"In the long-term, we will do a lot, in the short-term, I don't think so."