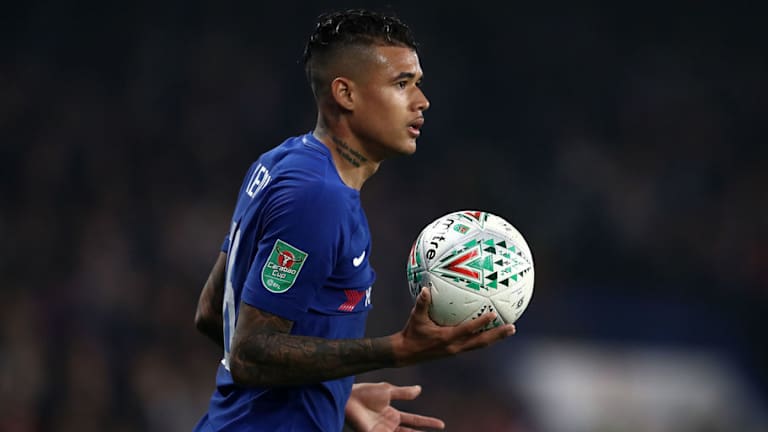 Newcastle's New Brazilian Starlet Kenedy on His 'Crazy' Neck Tattoo & Improving Under Benitez
Chelsea's young Brazilian Kenedy has a tattoo on his neck that says: "Forgive me mum for my crazy life."

Above it there's lipstick marks and a fist doing a one-fingered salute... classy. The Geordie fans will certainly see the funny side of the 21-year-old's tattoos, and the dressing room may benefit as well. The speedy winger is a people person and has charisma and personality that will only improve team spirit as he settles in on Tyneside.
He didn't stop smiling at Sunday's press conference; after training in Newcastle colours ahead of a possible debut against Burnley on Tuesday. When asked "why his life is crazy?" he revealed:
"Because it gives me things I never dreamed of having."

He flashed the ink on his thigh: "It's my favourite Bob Marley line: You never know how strong you are until being strong is your only choice."

Kenedy admits to knowing little about the history at Newcastle, but is aware he is the fourth Brazilian to ply his trade with the Geordies: "I know the first was ­Mirandinha," he said. "And I have watched Goal... Good movie."
(You may also be interested in - Newcastle Increase Bid for Feyenoord Striker Nicolai Jorgensen)
He believes that under Benitez he will prove he can cut it in England's top flight, claiming:
"Rafa is a great coach, I think he can teach me a lot of things and with him I can improve my career.

"He had a big role in the decision to come here. At the moment I just need to play and do my best... I want to grab this opportunity at Newcastle and all that comes with it."