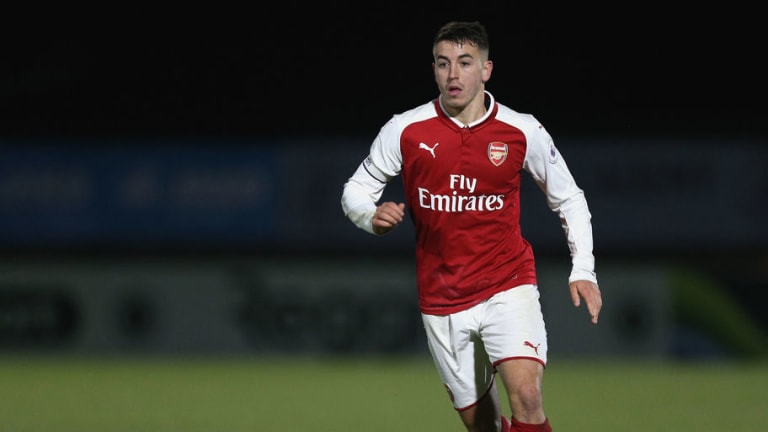 Promising Arsenal Youngster Loaned Out as Defender Searches for First-Team Experience
Arsenal youngster Julio Pleguezuelo is soon to join Spanish second division side Nastic on loan for the remainder of the season.
Gimstastic de Tarragona, usually referred to as just 'Nastic' are reportedly set to make their sixth signing of the window, according to Spanish news outlet Diari de Tarragona.
The 21-year-old joined Arsenal's youth side from Barcelona in 2013 and was playing in his native country last season during his loan spell with Mallorca.
Pleguezuelo is apparently already in Catalonia having his medical with Nastic, who are currently sitting 17th in Spain's Liga Segunda.
Whilst he already made 12 appearances for the Arsenal Under-23's this season, he's yet to make a single appearance on the first team bench for the Gunners.
He made 15 La Liga appearances for Mallorca during the 2016/17 season, and it's thought he will has a similar amount of opportunity with Nastic.
Given his age, the need for plentiful first-team experience is crucial for the lad's development.