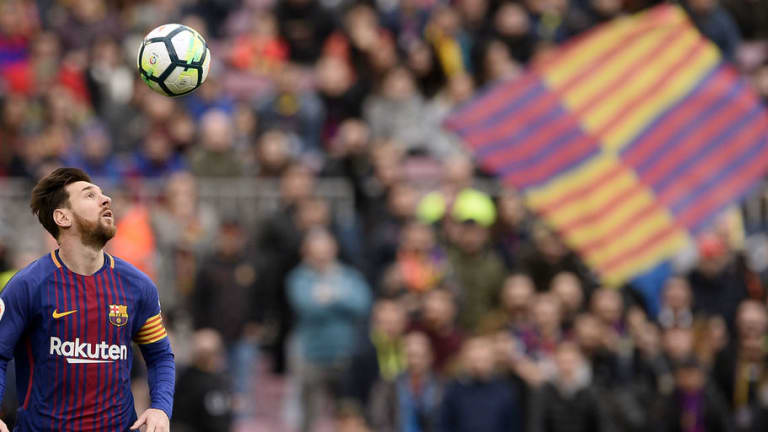 Barcelona Reject Chance to Host Catalonia vs Argentina Match at the Camp Nou
According to Marca, Barcelona have rejected the opportunity to host the unofficial match between Catalonia and Argentina. 
This is due to construction works that have been planned in preparation for the Espai Barca project that is meant to be finished in 2019. 
The game was meant to be used as preparation for La Albiceleste's World Cup campaign. However, it was likely to become a rally for Catalan independence. 
The alternatives for the exhibition match are limited. Espanyol's RCDE stadium has a smaller capacity of 40,500 so it cannot generate enough money to fund the event. 
There is also the fact that Lionel Messi is supposed to play in the game, so a 40,500-seater stadium would not be enough. 
The only other realistic option is the Estadi Olimpic Lluis Companys as that has a capacity of over 55,000 so that could make enough revenue to fund the event. 
However, the Camp Nou is the clear favourite. The history of the stadium and its huge capacity was meant to be the way that the organisers could fund the event. 
The Catalan football federation is yet to give up on the Camp Nou and hopes to persuade Barcelona into hosting if Argentina can commit to playing in the match.
The Camp Nou has a capacity of over 99,000 and its record attendance is 120,000 when Barcelona played Juventus in the first leg of the 1985-86 European Cup quarter-finals. 
The stadium has been the home of countless stars, including the likes of Lionel Messi, Ronaldinho, Johan Cruyff and many others.