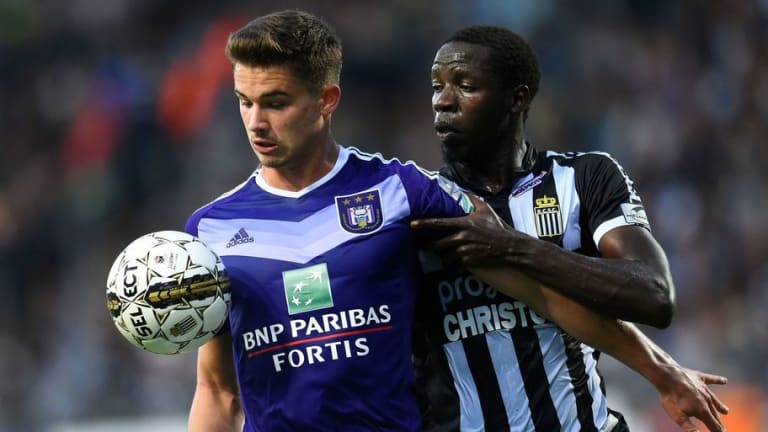 West Ham & Crystal Palace Handed Transfer Boost in Pursuit of Anderlecht Star Leander Dendoncker
After the departure of Youri Tielemans from Anderlecht to AS Monaco, Leander Dendoncker has been vying for a move away from the Belgian First Division A side, and Anderlecht have finally yielded, allowing the midfielder to leave in the summer, as reported by DH.
Following much interest regarding the future of promising young starlet Tielemans, Anderlecht finally yielded and allowed the 20-year-old to leave for ostensibly greener pastures and a greater challenge, leaving Dendoncker yearning to follow his compatriot out of the club.
And despite interest emanating from the Premier League, with West Ham United and Crystal Palace allegedly interested in signing the 22-year-old midfielder, Anderlecht maintained their stance that they would not allow yet another star to leave this season, much to the displeasure of Dendoncker himself.
However, after a long, drawn out saga with the midfielder searching for a way out of Anderlecht, it seems as though he may finally get his wish in the summer, as the reigning league champions will allow Dendoncker to leave the club in the summer transfer window.
Subsequently, if West Ham or Crystal Palace meet the demands of Anderlecht, the young Belgian will finally be granted a dream move to the Premier League.