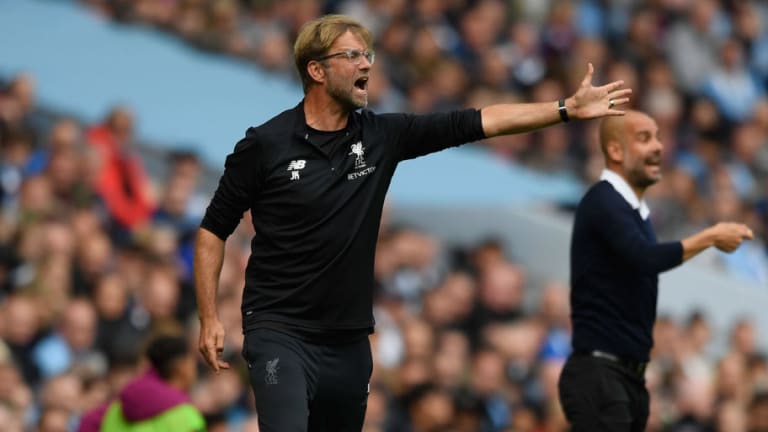 Sky Sports Pundit Reveals Only Manager Who He'd Prefer at Liverpool Over Jurgen Klopp
Liverpool legend and Sky Sports pundit Phil Thompson has admitted that Pep Guardiola is the only English top flight manager other than Jurgen Klopp who be a success at Liverpool.
The Manchester City boss has had an illustrious career to date and whilst he has yet to secure his first piece of silverware in England his side are currently a cut above the rest having amounted a 16 point gap a top of the league table.
Success with Bayern Munich and Barcelona saw the Spaniard dominate their respective leagues throughout his tenure, and City's showing this season has all the makings of following suit in England. 
Such is his ability to all but guarantee silverware everywhere he goes, Thompson revealed that he would be interested to see how Guardiola would take control over his former side. 
Whilst insisting he is 'more than happy' with Klopp as a manager, he toldSky Sports."If you think about box ticking he [Guardiola] covers them all.
"People might say he's not defensive minded but he identifies the right defenders to suit his system and he sorted out the full-backs. He's got that value that everybody wants – winning but with a bit of style."
The City boss has an opportunity to secure his first piece of silverware at the Etihad Stadium in the League Cup final against Arsenal on Sunday, whilst Klopp is still waiting to lift his first trophy at Anfield having failed to come out victorious in either the League Cup or Europa League final in 2016. 
Speaking about Klopp at Liverpool, Thompson added: "I think his values are similar to Guardiola's and it's obviously attack first. 
"There's always got to be a blend and Liverpool haven't had that as well as Pep has managed, but he has players who get you off your seat with great attacking talents. I think he's been fantastic and I'm more than happy with him as Liverpool boss."
(You may also be interested in Liverpool Ace Mo Salah Reveals Dreams to Propel Reds to Historic Premier League Title)