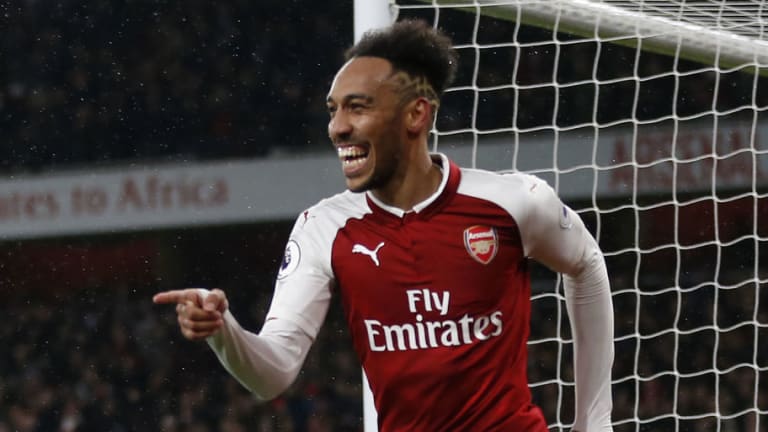 Arsenal Ace Aubameyang Claims His Audacious Lifestyle Is Here to Stay & 'Doesn't Care' About Critics
Arsenal's £55m record signing Pierre-Emerick Aubameyang has claimed that he's not going to give up his notoriously flashy lifestyle any time soon, and won't let critics stop his fondness for fast cars and glamorous clothes.
In an interview with the Mirror, the Gabonese international spoke candidly over criticism of his lavish way of living, and claimed that he doesn't care if people think his materialistic approach to life is inappropriate. The former Borussia Dortmund talisman said:
"The clothes, the cars and all that are a bonus. I enjoy living this way. like who I am and it doesn't matter if other people can't ­accept that – it goes over my head.
"As they say 'you only live once'. It's important to know where you come from and where your roots are – the rest is a big bonus."
Aubameyang, who is reportedly on a £180k per-week salary with the Gunners, also claimed that it wasn't the promise of wealth that initially drew him to the beautiful game, and stated that watching his father - also a professional footballer - in action inspired him to become a player. The former AC Milan player said:
"When I was kid I would go to the ­stadium to watch my dad Pierre play when he was at Le Havre, Toulouse, Nice and Rouen. It was incredible. 
"After his matches I would play on my own in the living room. I'd mimic the fans and then give interviews just like I do today! I am living my childhood dream. I think that is ­something ­magnificent for a child like me."
Meanwhile, the Gunners are set to recall Aaron Ramsey to their starting XI in time for their Carabao Cup final against Manchester City, as the Welsh international has recovered from a groin injury. Ramsey scored a stunning hat-trick in his last game against Everton, as the Gunners romped to a 5-1 win over Sam Allardyce's haphazard side.