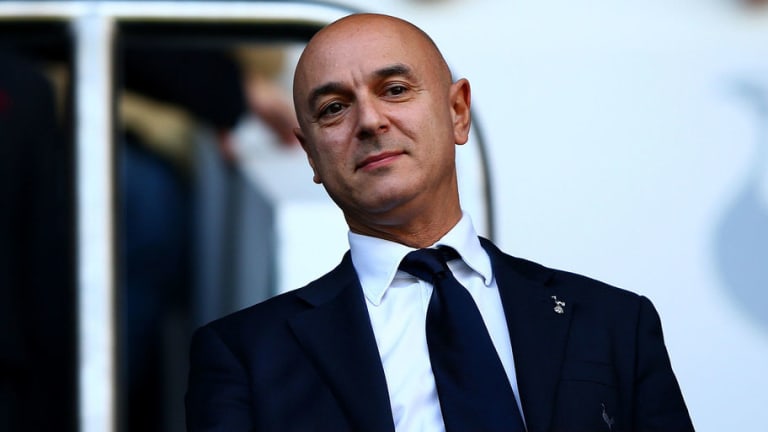 Daniel Levy Reveals Spurs Players' Bonuses Are 'the Most Generous of Any Club in the Premier League'
Tottenham Hotspur chairman Daniel Levy has insisted that the bonus and incentive structure in place at the club should be mentioned more when talking about players wages. 
It has been widely reported that Levy has introduced a wage cap to the club, with stars such as Harry Kane able to earn much more at other clubs. The structure has reportedly held up contract talks between the club and ever present defender Toby Alderweireld.
But talking during a meeting with the Tottenham Hotspur Supporters' Trust last week, Levy insisted that the club are generous with their wage structure and that the club should be cut some slack in the reporting of the wages. 
The subject was bought up in the meeting by The Supporters' Trust secretary Peter Haine.
"Peter Haine mentioned the bonus payments, also. It was felt the bonus structure and incentives should also be considered when discussing players wages as they comprised a significant part of the monies and are the most generous of any club in the Premier League," the minutes of the meeting read. 
Football.London claim that the reply on the bonuses came from chairman Levy. 
The minutes of the meeting also cover what Levy had to say on manager Mauricio Pochettino, and the future of star players at the club. 
"Daniel Levy felt that Mauricio Pochettino is the best manager in all the time he has been at Tottenham," it also read.
"They see eye to eye in terms of strategy. No player would be sold that Mauricio Pochettino wanted to stay."
The chairman also had his say on spending big money on new players, although the 56-year-old didn't seem entirely convinced that spending big fees is the way to go. 
The minutes of the meeting continued: "Daniel Levy noted the perception that Spurs needed to spend money on players. This wasn't borne out of fact. There are no guarantees. Big money signings are not always successful."