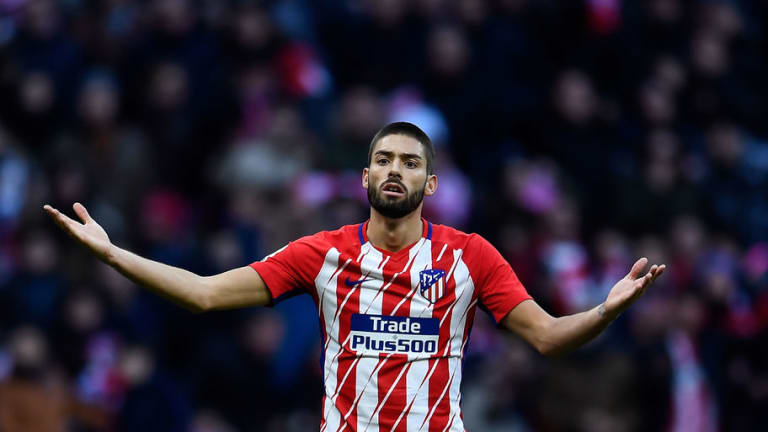 Yannick Carrasco Reveals Why He Opted to Join Chinese Super League Club Dalian Yifang
Yannick Carrasco has explained why he chose to join Chinese Super League club Dalian Yifang from Atletico Madrid.
The transfer, which also saw Nico Gaitan move to East Asia, was confirmed on Monday ahead of the close of the transfer window in China.
Questions have inevitably been raised as to the reasons for his departure, but Carrasco has insisted that it was a decision based on football not finances.
"I decided to leave Atletico and start a new adventure with Dalian Yifang, to join the Wanda group project," the Belgian winger said - quoted by Marca.
"The Chinese championship is booming, the working conditions are excellent, the new infrastructures are modern and they are available for both players and fans. The level of play improves every season.
"The project and offer of the club are a great sign of confidence and respect, and represent an opportunity to develop my qualities and my future.
"Along with Hulk, [Ezequiel] Lavezzi, [Fabio] Capello and, of course, my friend [Axel] Witsel, I will contribute to the development of football in a country that is passionate about football," he explained.
"Beyond football, which remains my priority, this country also offers me the opportunity to develop personally and also on professional projects that are important to me."
Despite claims from his detractors, Carrasco has made clear his intention to remain in contention for the Belgium squad ahead of the summer's World Cup.
"My distance from the European continent does not mean that my ambition to participate in the World Cup is reduced," he said.
"I will make the necessary efforts to show the coach of the Belgian team that I am ready to participate in the World Cup in Russia this summer."
He added: "My family and I want to thank all those who have shared our time in Madrid, be it the club, the fans, my coach or my teammates. I will miss them immensely and they will be unforgettable memories for me.
"Spain and Atletico Madrid will always have a great place in my heart."