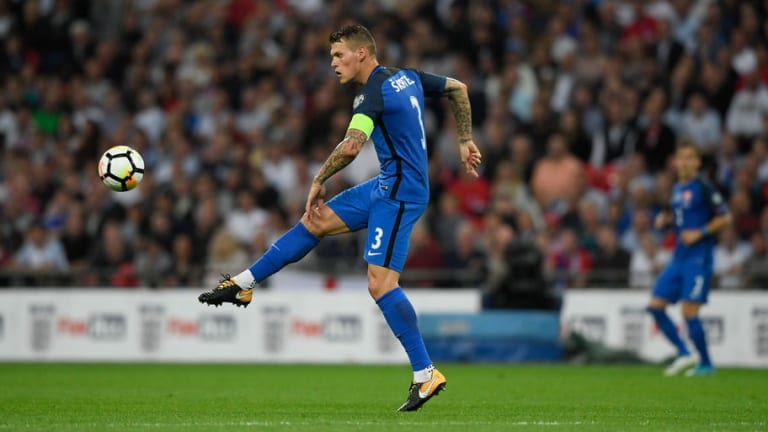 Former Liverpool Centre Back Martin Skrtel Saved by Teammate Following Horrific Incident
Martin Skrtel potentially had his life saved by teammate Ondrej Duda during Slovakia's game against Thailand. 
Skrtel took a ball to the temple in the 27th minute of the game and was left motionless on the floor of the Rajamangala Stadium. Players from both sides raced over to come to his aid and Duda reacted particularly quickly.
He quickly realised how serious the incident was and took it upon himself to reach into Skrtel's mouth to prevent him swallowing his tongue and blocking his airways.
While unconscious, it is easy for a person to swallow their tongue and prevent breathing. Had Duda not acted so quickly, Skrtel's situation could have became irrecoverable. 
Medics were quick to come onto the field and give Skrtel lengthy treatment to ensure that the Fenerbahce defender regained consciousness, and was no longer in danger of serious injury.
Astonishingly, after receiving further treatment on the sidelines, the former Liverpool defender came back on to play until the 72nd minute, when he was replaced by Milan Skriniar.
Thankfully, Skrtel has not sustained any damage from the incident, but it is odd that he was allowed to continue playing after being knocked out.
If he were playing in the Premier League, Skrtel would definitely not have been able to continue. He has in fact been linked with a move back to English football, with Swansea interested in him as a potential Alfie Mawson replacement.
Rules on head injuries in England state that if there is a confirmed or suspected loss of consciousness, the player must be removed from the field of play and cannot return to the action.