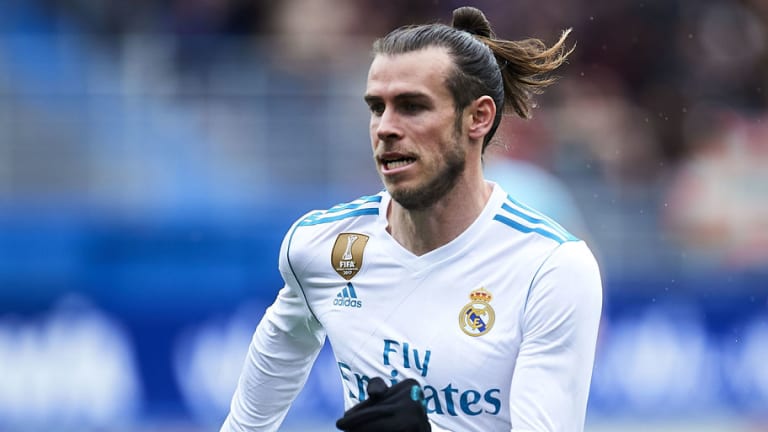 Report Claims Man Utd Tried to 'Convince' Gareth Bale to Leave Real Last Summer
Manchester United are thought to have tried to 'convince' Gareth Bale to join them from Real Madrid, according to reports in Spain.
Sport has alleged that United manager Jose Mourinho has had a deal in place with Bale for the Welsh star to join his side since a meeting between the pair almost 12 months ago.
That claim comes amid a backdrop of growing speculation that Bale is on his way out of Santiago Bernabeu after five years in the Spanish capital, with United front and centre to land the 28-year-old.
Sport has put its neck on the line by insisting that Mourinho and Bale chatted about an Old Trafford move for the former Tottenham superstar before Real won the European Super Cup last August.
However, Bale wished to remain with Los Blancos with the aim of giving himself one last attempt to recapture his form and persuade Zinedine Zidane to give him a fairer crack of the whip with the reigning La Liga champions.
Since then, though, Bale has struggled to convince the French legend that he is part of the club's long-term plans due to more injury troubles and a lack of end product when he has been called upon.
That has led to concerns from Zidane that Bale no longer has what it takes to be part of his senior squad moving forward.
Bale, who is contracted to Madrid until June 2022, has started 20 of the 29 appearances he has made so far this season but fitness concerns have ensured that he has only completed 90 minutes on five occasions.
(You may also be interested in Zlatan Ibrahimovic Returns to Manchester Despite Leaving the Red Devils Earlier This Month)

The forward has started four of the past five league matches for Zidane's men and has shown signs of recovery - netting three goals and grabbing one assist in that time.
But it would seem that his late push has been in vain if Real opt to cash in on him to be able to hand Zidane - or whichever manager they replace him with - the funds to rebuild their ageing squad.