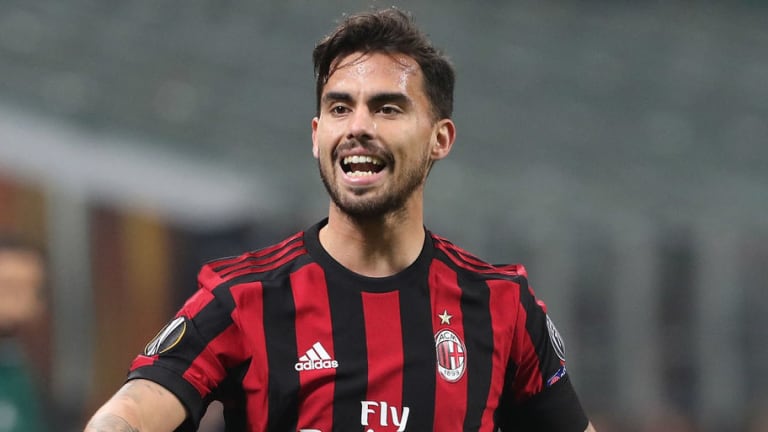 'We Want to Keep Suso': AC Milan Director Issues Hands Off Warning for Liverpool & Spurs Target
AC Milan's director Massimiliano Mirabelli has stressed that the club are desperate to keep hold of Suso for next season, as the attacking midfielder continues to attract interest from across Europe.
Suso has continued to excel for the Serie A outfit this season, following an impressive campaign last term, having netted eight goals and provided five assists in his 37 appearances to date, earning him interest from the likes of Tottenham and reportedly his former club Liverpool. 
The 24-year-old's impact for Milan has ensured the club are desperate to ensure he remains at San Siro beyond the summer, although Mirabelli conceded the player himself must also have the desire to stay at the club. 
Mirabelli also confirmed the club have started negotiations with defender Alessio Romagnoli over a new deal as he said, via Football Italia:
"We want Romagnoli to remain for a long time and we are already talking to his agent. We trust all our players can accompany us for a long while yet. 
"That also goes for Suso, as let's not forget, we are talking about Milan here. All the players in the world would love to wear this jersey.
"We want to keep Suso, but he has to have the same desire. If Suso, or anyone else, no longer wanted to wear this jersey, it'd be only right to take an offer into consideration."
However, unlike his teammates Suso has a release clause in his contract which is reportedly set at £35m, which works in the favour of rival clubs should Suso decide to call time on his career at Milan. 
Mirabelli added: "That's not up to us. I am generally against release clauses, but his agents made a very specific request and so we're keeping it there. If he wants to go, then he can."
Suso joined Milan in 2015 from Liverpool and quickly established himself as a mainstay of the side having made over 70 appearances for the club since his move.