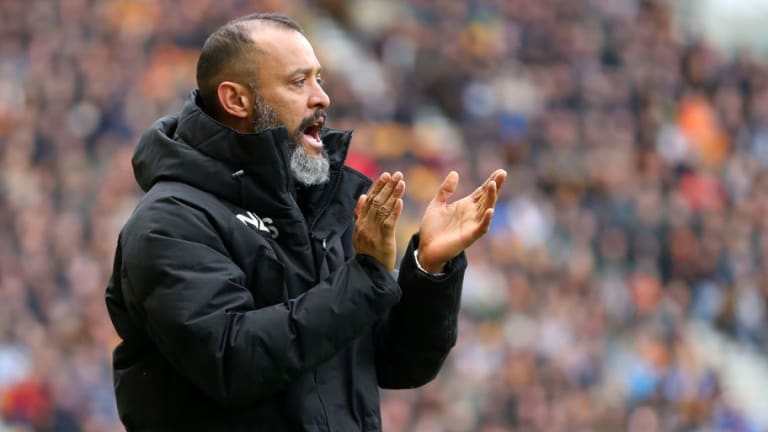 Nuno Espirito Santo Reveals the Key to Wolves' Promotion From the Championship
Wolves manager Nuno Espirito Santo has revealed that his first thought upon being offered the job at Molineux last summer was if his philosophy would work in the Championship, because the key is not letting an individual league dictate or change a coach's idea.
Nuno, who was coaching in the Champions League with Porto last season before he accepted the call from Wolves, has enjoyed immediate success in England. The club earned automatic promotion to the Premier League at the weekend and he deserves credit for building a team capable of doing so following a very busy summer at the club in 2017.
Wolves have brought in as many as 17 new players since the end of last season, many of them from clubs abroad with no experience of English football. But Nuno has managed to gel them together and achieve success without compromising any of his footballing beliefs.
"When you think about Championship and you are offered a job in the Championship, the first step and the first thought that you must have is say: is my idea possible to work in the Championship?" the Portuguese former goalkeeper told The Coaches' Voice.
"It's not about the Championship changing your idea. No. It's about your idea inside the Championship," he added.
"I don't really believe that there is something different in the Championship because football is the game. It's the same thing. It's the same. There are specific situations and characteristics of the Championship, but it's a competition. There are good teams, there are good players.
"So, you know, it's your idea. When we consider, we say okay, it's possible we go with our idea, with our philosophy."
Wolves are 12 points clear of second place Cardiff after the latest round of fixtures and can seal the league title in addition to promotion with just one more point from their remaining three games. The next chance to do that will be a trip to Bolton on Saturday.