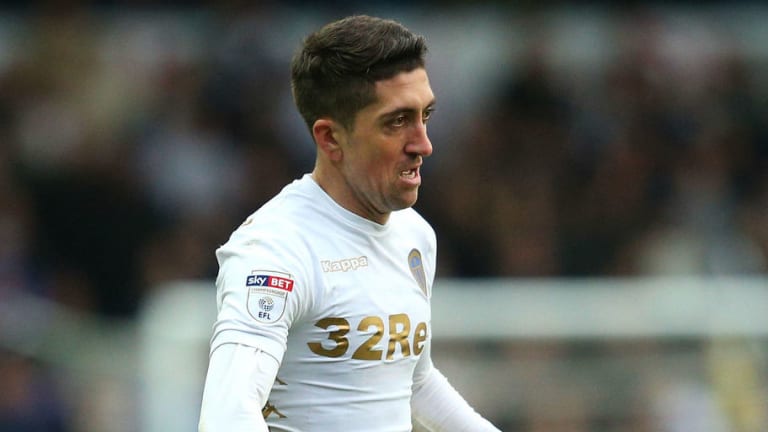 Leeds Favourite Pablo Hernandez Signs New 2-Year Contract at Elland Road Until 2020
Leeds United winger Pablo Hernandez has officially signed a new two-year contract with the club that will now keep him at Elland Road until the end of the 2019/20 season.
Hernandez, who will be 35 years of age by the time his new terms expire, was due to be out of contract this summer. But a strong season that has seen his score nine times in 42 games in all competition prompted Leeds to offer a fresh deal.
The Spaniard initially joined Leeds on loan from Qatari club Al-Arabi at the start of last season, signing a permanent six-month contract in January 2017. He was then offered a new 12-month deal to cover the 2017/18 season, with his latest contract his longest yet.
Hernandez made his name as a player with Valencia back home in Spain and was part of the Spanish squad at the 2009 Confederations Cup. He first moved to Britain in 2012 when he joined Swansea, helping the Premier League side win the League Cup in his first season.
He made the switch to the middle east in 2014 and later played on loan for Spanish club Rayo Vallecano before finally signing with Leeds in August 2016.
(You may also be interested in 'Power Centres: The Curious Failings of Capital Cities in the European Cup & Champions League')