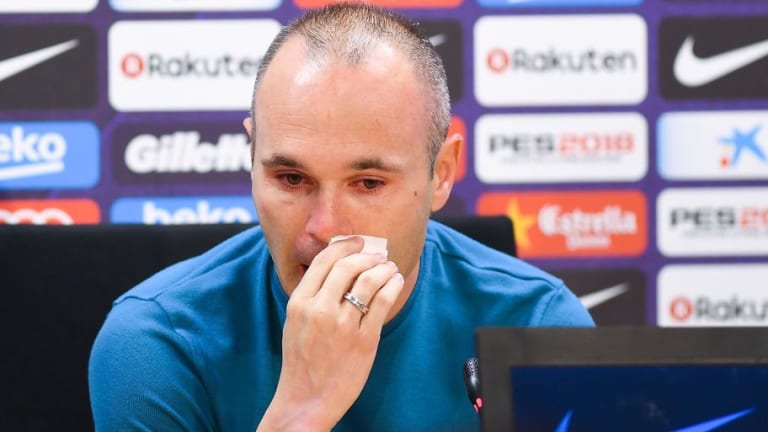 Twitter Reacts to News of Andres Iniesta's Decision to Quit Barcelona at End of the Season
Andres Iniesta has confirmed that he won't be playing his football at Barcelona next season, bringing an end to the rife speculation over his future.
The Spanish midfielder, who joined the club as an 12-year-old and is a product of their famed La Masia academy, was given a 'lifetime' contract last October and had the option of remaining at the Camp Nou until he retired. 
However, after weeks of speculation, he has confirmed what many already suspected - his decision to leave at the end of the season and bring an end to a glittering 22-year spell in Spain.
"I want to make public my decision that this is my last season at FC Barcelona," the 33-year-old Spaniard said at an emotional press conference held on Friday, hardly able to hold back the tears. "It is a decision that I have considered, valued and designed internally.
"It's very tough for me to say goodbye. Thanks to the club, all of my teammates, my wife and family, and those who have been there every day these years. All the fans, for their unconditional affection. As a person your support has been unbelievable."
One of the best footballers of his generation and all-time, the outpouring on Twitter was immediate for the legendary playmaker:
While Barcelona brought in Philippe Coutinho in January as a long-term successor, Iniesta is one of those players teams simply cannot replace and he will leave a big hole in the Catalan side.