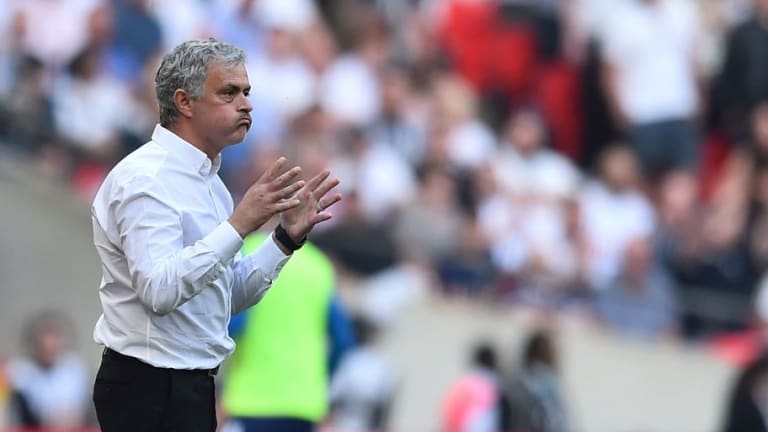 Old Reports Show How Jose Mourinho Is 'Rewriting History' After Snubbing Salah at Chelsea
Despite doing his utmost to clear his involvement of any sort in Chelsea's selling of Mohamed Salah in 2016, a revisit to reports from two years prior show Jose Mourinho was not willing to harness the potential of the Egypt international. 
The now-Liverpool ace, who was crowned PFA Player of the Year in London last Sunday, has become the second player in three years; following Kevin De Bruyne's switch to Manchester City in 2015, who was deemed expendable by the Manchester United boss during his time at Stamford Bridge to re-join the Premier League and set English football alight. 
However, although the Portuguese manager has since denied any say in the departure of the Anfield favourite, to which is true, considering it was Antonio Conte who technically oversaw the sale, a report from the Daily Mail in 2014 proves that even if the 55-year-old did not authorise the sale, he did not believe in the attacker's ability. 
"Egypt winger Salah, who was dragged off at half-time, was told to make sure he returned for pre-season 'ready to be a footballer," the piece read. 
The World Cup-bound Egypt international played only three more games for Chelsea before being shipped out on loan to Fiorentina. 
And despite impressing during his time in Italy, Mourinho's opinion of the forward had not changed 12 months down the line. 
"I have five wingers, if I lose one maybe I am interested in another, but at this moment I have balance and quality and numbers," said Mourinho, as quoted by several sources including the Liverpool Echo.
"[But Salah,] I see his future elsewhere. Either on loan or sold with an offer we are happy to accept. We have five wingers, and it is better not to have Salah back."
Salah would go on to star at AS Roma on a temporary basis before making the move permanent in a deal worth around £15m in 2016.