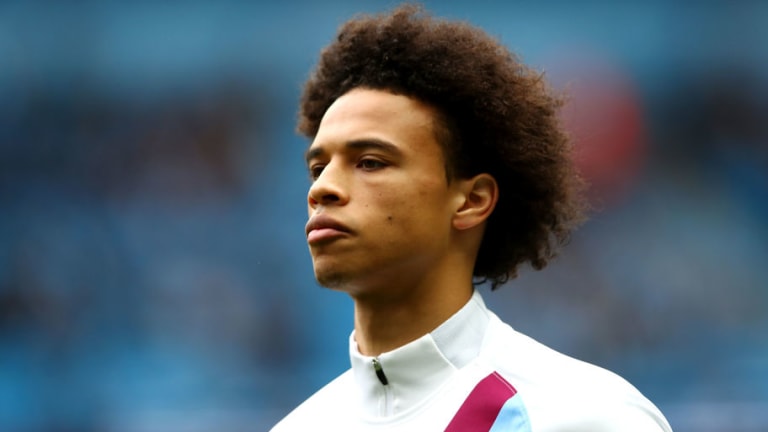 Pep Guardiola Urges Man City Starlet to Emulate Man Utd Legend After PFA Award Win
Pep Guardiola has urged Leroy Sane to emulate a legend of one of Manchester City's bitter rivals if he wants to claim the status of being world class.
The forward was named the PFA Young Player of the Year for 2017/18 after he struck 13 goals and laid on 14 assists for his teammates over the past 12 months, and has been tipped for great things by fans and the media alike.
Quoted in the Mirror, however, Guardiola insisted that Sane couldn't rest on his laurels after a good personal campaign, and the Spaniard revealed that the Germany international needed to look at Manchester United legend Ryan Giggs to see where he could improve his game.
He said: "It's too early (to match Giggs' achievements). They are left, quick, for the full-backs it's not easy to face them. But Ryan is a legend in world football, not just at Manchester United or England or Wales.
"So Leroy has a good target to try to emulate Ryan Giggs. The most important thing for Leroy is consistency during the games. One guy or two guys can play good for a short period, but he's been good during a long period –excellent.
"His consistency was the most valuable thing and his quality speaks for itself. With Leroy and Raheem Sterling you have a feeling, the most exciting part – as a manager – is he has a gap, he has space to be a better player.
(You may also be interested in FanView: Why Man City's John Stones May Need to Leave the Premier League to Fulfil His Potential)

"It depends on them, especially Leroy and Raheem, but they can be better with the basics, to understand the game. Both of them have huge potential and we cannot forget they are only 22 and 23."
Guardiola was also quizzed on whether he expected Mikel Arteta to remain part of his coaching staff after he was linked with the Arsenal manager's post, and the City gaffer refused to disclose whether he'd be happy with his compatriot leaving the Etihad.
He said: "I'm not the right guy to talk about that, because my opinion about Mikel is overwhelming. Hopefully we are so comfortable, not just me, working with him. One of the reasons for our success this season is because Mikel is here.
"I know there a lot of names of the next manager after Wenger, but the same with Luis (Enrique), I don't know the plan for Arsenal. Mikel deserves the best. They deserve all they want."