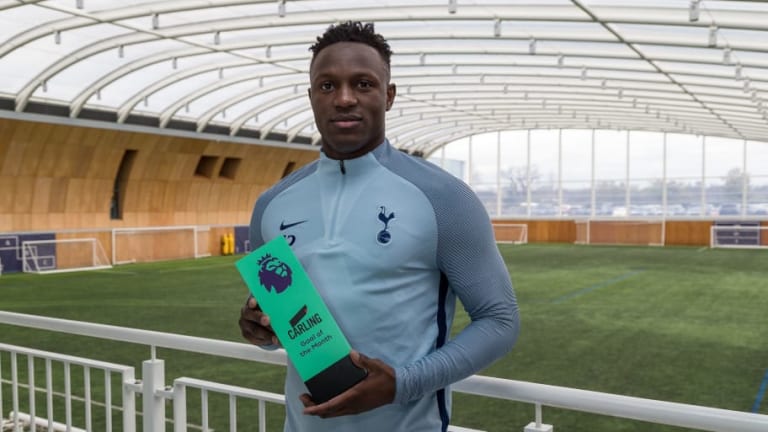 Tottenham Midfielder Victor Wanyama Quashes Rumours Linking Him With a Move to Premier League Rivals
Tottenham Hotspur midfielder Victor Wanyama has insisted that he intends to stay in north London following speculation that a move to Liverpool could be on the cards.
Injury has prevented from Wanyama kicking on at Spurs this season, and last month he was linked with a shock £50m move to Premier League rivals Liverpool.
Moreover, Spurs are said to be willing to let the 26-year-old leave the club as they have done fine without him for a large bulk of the season. 
Manchester United are also reported to be monitoring the situation as they look to rebuild for next season.
However, in a recent interview with Goal.com, the Kenyan has revealed that he plans to stay with Spurs declaring via Football365 : "I still have a contract with Spurs and that is what I want to see through.
"I did not have a good season with the team because of injury and my aim now is to work hard during this break and return for next season even stronger and help them perform even better.
He continued: "Being injured as a footballer teaches you many things about yourself but nothing more so than if you have your health then you have your wealth.
"Money and all the trappings of being a footballer mean nothing unless you have your health and fitness.
"This has been a dark time for me. When Tottenham played Real Madrid at Wembley and I had to watch…I wanted to play so badly, it was probably the lowest point of my career."
Liverpool have also recently been linked with a trio of England players, with Jurgen Klopp said to be keen to bring James Tarkowski, Jack Butland and Jamaal Lascelles to Anfield.