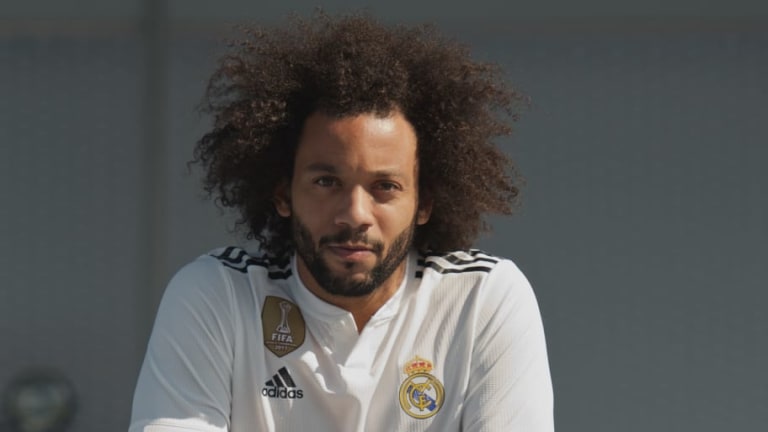 VIDEO: Real Madrid Launch Brand New Adidas Home and Away Kits for 2018/19 Season
Real Madrid have officially launched classy new home and away kits for the 2018/19 season.
Supplied as usual by adidas, simple and elegant is an apt description for the all-white home kit, which is finished with low key black trim. Buttons also feature on the collar.
It bears a resemblance to the kit worn during the club's 2001/02 centenary season, which culminated in Zinedine Zidane's iconic volley in the Champions League final.
The V-necked away kit is traditionally dark, with didas using a metallic Tech Onix accent for a striking yet subtle look.
Both kits will be adorned by FIFA world champions patches, earned when Real won the FIFA Club World Cup in December of last year. Los Blancos will of course have the chance to compete for the global title again at the end of 2018 after yet another Champions League title.