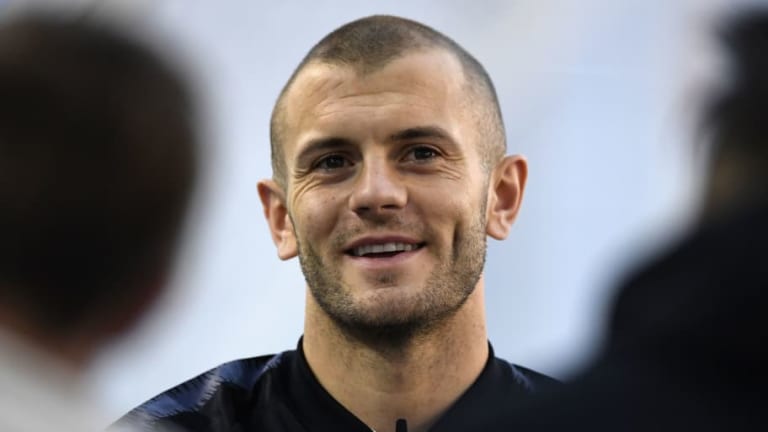 Jack Wilshere Reveals 'Real Reason' He's Not in England's World Cup Squad in Hilarious Fashion
Jack Wilshere has revealed the 'real reason' why he is not a member of England's World Cup squad in a superbly witty post on his official Instagram account.  
Gareth Southgate opted to leave the Arsenal midfielder out the squad heading to Russia due to concerns over his fitness, and in the weeks since the 26-year-old has been increasingly vocal about his surprise and disappointment at the decision across all his social media accounts.
Wilshere has mixed up his reaction by switching between serious posts which make his shock over the omission well and truly known, and poking fun at himself for the amount of free time he will have over the summer. 
The latest of which err on the jovial side as he posted a cracking image on Instagram outside the HM Passport Office, where he joked that the 'real reason' Southgate did not include him in the 23-man squad was because his passport had expired. 
His post read, via reporter Simon Peach: "Passport expired. Day 14. The real reason I'm not going to Russia." 
Whilst some of his posts have been questionable to say the least, his latest one is admittedly a cracker. 
The humorous approach does come long after Wilshere first tweeted after learning he would not be representing the Three Lions in Russia. 
He wrote: "Think its about time I had my say. It goes without saying that I'm naturally incredibly disappointed to have been left out of the England squad for the World Cup. 
"I've felt fit, sharp and strong all season and believe I should be in the squad. And given the chance I could have made a real impact. However, I have to respect the manager's decision and would like to wish the whole squad all the very best for the tournament."