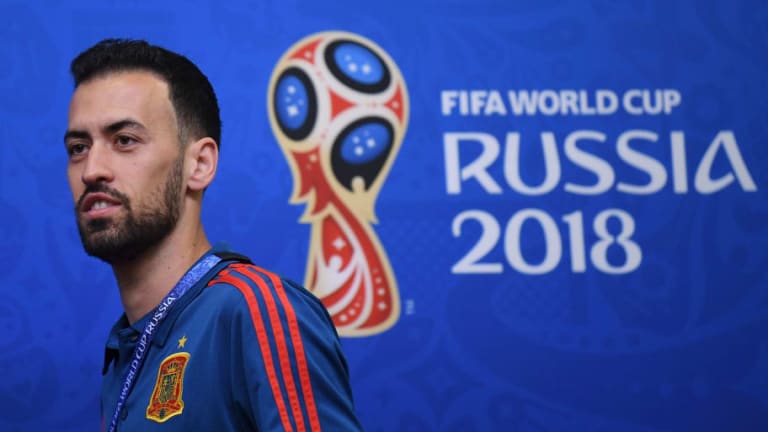 Sergio Busquets Names His Ideal Midfield Partner in the Spanish World Cup Setup
Spanish star Sergio Busquets has identified the midfielder who's most suited to partnering him in midfield from the current Spain setup.
The 29-year-old has been representing his country on the international stage for the past nine years, having made his international debut in a friendly against England in 2009. And he has since helped them win a World Cup trophy, as well as the European Championships in 2012.
With La Roja's place in the 2018 World Cup last 16 now sealed following their final Group B match against Morocco, Busquets has discussed certain aspects of the game, also identifying the man whom he feels is the most compatible partner in midfield.
"All our midfielders are great players and have their own profiles and characteristics," he said during a press conference before Monday's showdown, via Football Espana.
"It's true that Koke is the most positional and the one who is best suited to me, but I feel comfortable with everyone because they're all great players and our strength is that everyone gets involved in defence and attack."
The Spaniard also sympathised with Morocco, pointing out that they hadn't been able to pick any points up despite playing great football. They did however manage a point on Monday night - drawing 2-2 - and could have even won it but for Iago Aspas' late effort.
"Football is often unfair, and they've played much better than their points," he said in reference to the African side's misfortunes.
"They've had the bad luck of conceding in all their games at the last minute, one from a foul our wide in the last minute and from a corner, a set-piece, which is very important."