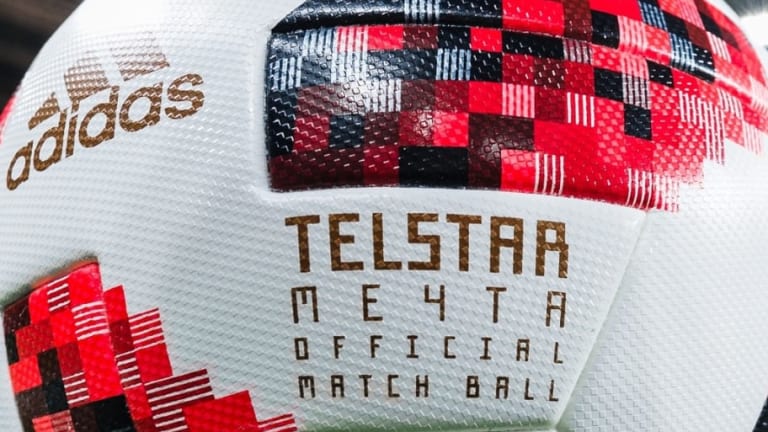 PHOTOS: adidas Launch New 'Telstar Mechta' Match Ball for World Cup Knockout Stages
aAdidas have released the new Telstar Mechta, the official match ball that will be used in the knockout stages of the ongoing FIFA World Cup in Russia.
Mechta means 'dreams' or 'ambition' in Russian and pays tribute to what the players will be fighting for as the competition progresses.
The Telstar Mechta is constructed using the same design elements as the Telstar 18 that is currently being used in the group stage, but a vivid red has been incorporated to reflect the 'added intensity and opportunity' in the knockout rounds.
adidas say: "A brand-new panel design features a metallic print execution and texture graphic effect, engineered to provide performance and durability both in the stadium and on the street," while sustainability is also a key focus.
"The Telstar 18 was a huge step forward technically when it came to Official Match Balls," Dean Lokes, VP Product from adidas, said.
"With the Telstar Mechta we have taken that same innovative design and re-imagined it, creating a ball that perfectly suits the pressures and opportunities of the FIFA World Cup knockout stage."
The knockout stage will begin on 30th June as the Last 16 gets underway. Uruguay will face Portugal in the second game that day, with hosts Russia to meet Spain on 1st July.
The remaining knockout ties will be known when the group stage concludes later this week.
France, Croatia, England and Belgium have already booked their respective places in the last 16, but final group positions are still to be decided.