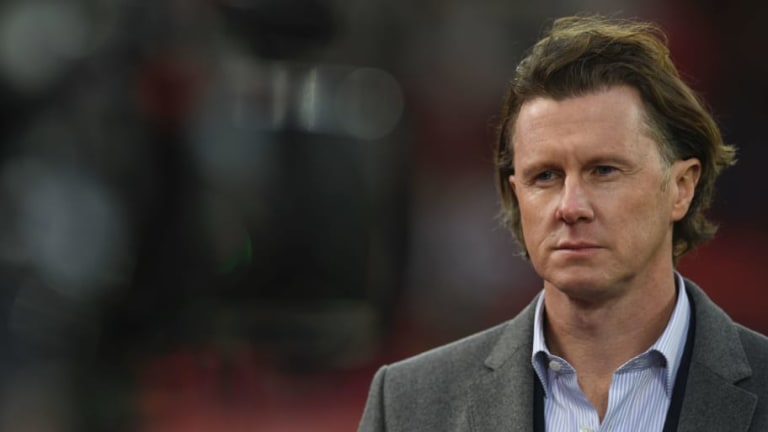 Former Liverpool Star Reveals Why Jose Mourinho Has Criticised Liverpool Despite Impressive Signings
Former Liverpool and Real Madrid winger Steve McManaman believes that Mourinho's comments about Liverpool's title expectations, were merely to deflect attention away from himself.
Mourinho launched a verbal attack on Jurgen Klopp, arguing that due to the Reds transfer spending anything less than winning the league would be an abject failure. The Merseyside club have spent £175m during this transfer window, compared to Manchester United's £72.8m spend over the summer.

However, McManaman believes that Mourinho is merely up to his old tricks again. The former England international argues that Mourinho is trying to heap pressure on Liverpool, in order to cover up Manchester United's own transfer failings.
McManaman was doing a stint of punditry for BeIN Sports, and his comments were reported by the Daily Star. McManaman began by stating, ''That's Mourinho trying to shift [the blame].

''He's been very unhappy with the business Manchester United has done this year. 'He's spitting feathers, he wants to bring in players and he's not bringing in players.'' McManaman went on.
''I think it's a little bit of distraction, isn't it. He wants more players and he hasn't been able to bring them in.
''They may lose [Anthony] Martial, they may lose a few more.

''As you know, August the ninth is when the transfer window finishes in England and there is going to be a lot of activity over the next ten days.''
Over the course of the Manchester United's pre-season tour, no one has been safe from a Mourinho rant. Whether it be youth players, Martial for his absence of the side due to the birth of his child, or even the tour organisers, no one has been safe from the prickly Portuguese manager.