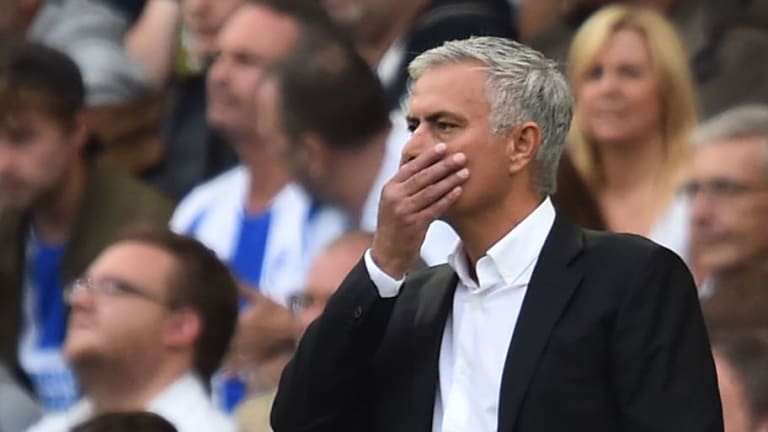 Jose Mourinho Insists He Has 'Never Been Selfish' in Management Career as Criticism Continues
Jose Mourinho has insisted that he is a 'club man' as pressure begins to mount on him at Old Trafford ahead of Monday night's crucial Premier League clash with Tottenham. 
A summer full of unrest has led to increased scrutiny on Mourinho's position coming into the new season, and last weekend's shock 3-2 loss to Brighton has sent that scrutiny into overdrive as fans and pundits warn of the Portuguese manager's 'third season syndrome'. 
However, Mourinho has projected a calm demeanour ahead of Monday's match at Old Trafford, telling the media: "The supporters were fantastic in both matches. Not for me, for the team which is the only thing that matters. In my career I was never selfish and thinking about myself, I was always a club man. That's what I am. I am really happy when the supporters support the team.
"For fans to be supportive of the team against Brighton, when we didn't play well and lost the match, gives you a fantastic feeling. The players also feel it and they are ready to give them everything they have."
Mourinho also insisted that he wasn't frustrated by his side's habit of playing well against their top six rivals only to drop points against lesser sides last season, saying: "No, it is not a frustration. 
"It would also be a frustration if we won every match against the non top-six teams and didn't win against the top six. We want to win all the time. We want to play well all the time. We don't want to make mistakes. That is what you always want."