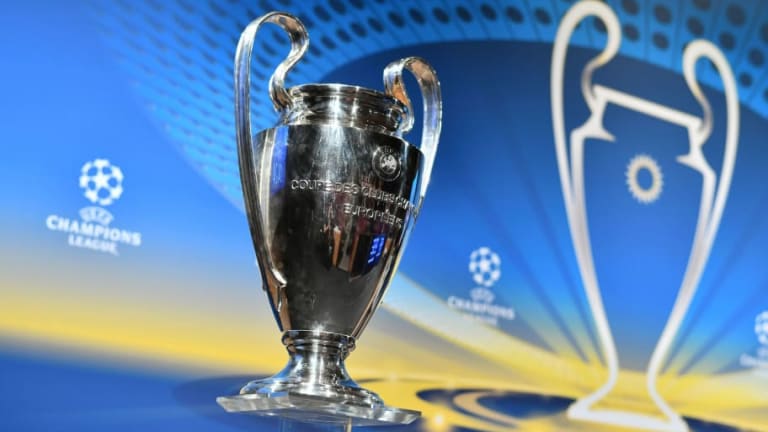 Assessing Best & Worst Case Scenarios for the 4 English Clubs Ahead of Champions League Group Draw
Manchester City, Manchester United, Tottenham and Liverpool will learn their Champions League fates when the draw for the group stages of the 2018/19 edition of the competition is made on Thursday afternoon.
Last season, Liverpool became the first English side to reach the final of the Champions League since Chelsea won it in 2012, and with several of Europe's biggest sides in transition, hopes are high of an English resurgence in Europe.
However, there are quality teams spread throughout all four pots this year and the prospect of a group of death is a very real one that all four English sides will be hoping to avoid.
Here are the best and worst case scenarios for each of the four English participants.
Manchester City
Best: Benfica, Ajax, Club Brugge
Manchester City should go through regardless of who they face, so avoiding long journeys is the top priority. Viktoria Plzen and Red Star Belgrade may be easier opponents than Club Brugge, but the lengthy travel times could have an impact on league performances and are best avoided.
Worst: Shakhtar Donetsk, Monaco, Inter
City's feared draw is more of a personal nightmare than a general group of death. Shakhtar were the first side to inflict defeat on Pep Guardiola's side last season, plus it's a lengthy journey to war-torn Ukraine. Monaco knocked City out in 2017 and Guardiola would probably prefer to leave those demons in the past.
Manchester United
Best: Lokomotiv Moscow, Ajax, Club Brugge
Lokomotiv is the one that everybody wants from pot 1, because they are so much weaker than the other teams that the long journey is worth it. Two shorter trips to the Netherlands and Belgium would balance it out.
Worst: Barcelona, CSKA Moscow, Inter
Lionel Messi against that Manchester United defence in its current state is not a thought to be cherished, at least not by United fans. United did the double over CSKA when the two sides met last season, but it is by far the longest journey in pot 3 and one to be avoided.
Tottenham Hotspur
Best: Lokomotiv Moscow, Ajax, Young Boys
It would be exactly the same as United, but Spurs will probably prefer to avoid a trip to Belgium. Their last two trips there have ended in defeat, including a humiliating Europa League exit to Gent in 2017. Young Boys are not much stronger anyway.
Worst: Bayern Munich, CSKA Moscow, Inter
Tottenham dominated Real Madrid in victory at Wembley last season, so that should hold no fear for them, and they know Barcelona from pre-season. The lesser-known prospect of Bayern Munich could be the one that they really fear.
Liverpool
Best: Lokomotiv Moscow, Benfica, Club Brugge
Liverpool hit the jackpot last season when they were drawn against Spartak Moscow in the group stages, and they'll be hoping for a repeat against Lokomotiv. A 5-0 win over Porto in February should give them confidence of dispatching Benfica, who finished below Porto in the Portuguese league last season.
Worst: Real Madrid, Borussia Dortmund, Inter
Liverpool are themselves the strongest team in pot 3, so this would be the deadliest group of death imaginable. Don't listen to any Reds fan who tells you they want to draw Real Madrid for a shot at revenge - avoiding them at all costs is a top priority. I'm sure Mohamed Salah would agree.