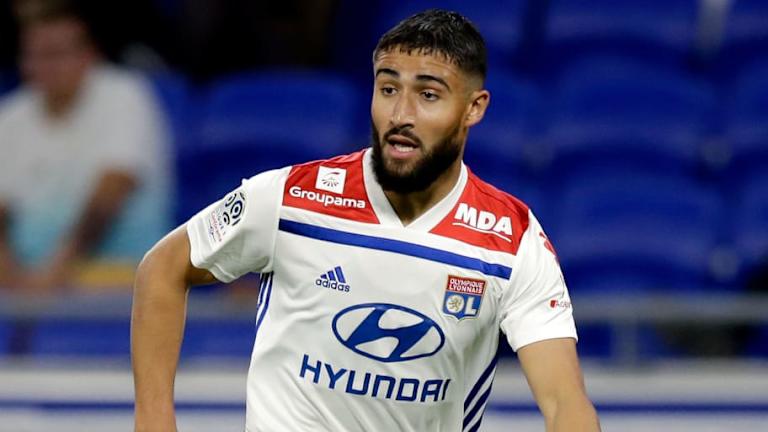 Lyon President Reveals Nabil Fekir Was Offered to Liverpool Rival After Reds Move Collapsed
Liverpool target Nabil Fekir was offered to Chelsea when his proposed €60m move to Anfield fell through in June, outspoken Lyon president Jean-Michel Aulas has sensationally revealed.
Fekir was expected to become a Liverpool player until the deal was mysteriously called off after the Frenchman underwent a medical. Given that Lyon had already been planning for life without their talisman anyway, Fekir was then offered to Chelsea instead.
Murmurings of such a deal even emerged in the press, but Chelsea decided against a move and that made Lyon start including Fekir in their thoughts for the 2018/19 season as they knew they would be keeping the World Cup winner after all.
"In the beginning, when we thought about our summer transfer window and how to organise the future squad, we thought that he [Fekir] was practically gone," Aulas is quoted as saying by Sky Sports. "That's why we have been able to adapt things."
"We spoke with Chelsea representatives, and they had no interest at all in him. From then on, we realised we could change our plans [as he would stay]."
Fekir scored 23 goals for Lyon in all competitions last season after emerging as the team's chief goalscorer following the exit of Alexandre Lacazette, with 18 of those coming in Ligue 1, and will play in the Champions League with the club this season.
After the Fekir plug was pulled, Liverpool opted to sign Switzerland play-maker Xherdan Shaqiri from relegated Stoke instead.