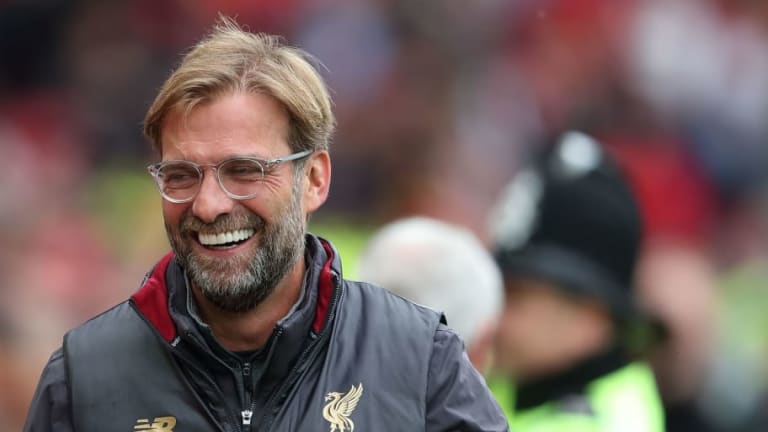 German Publication Reveals How 'Secret Drink' is Fuelling Liverpool's Title Challenge
A former world swimming champion has created a 'secret drink' to help improve Liverpool players' regeneration in an effort to give them an edge in the title race.
The Reds are the only Premier League side to have taken maximum points from their first six games of the season and SportBild (via SportWitness) ran a double page spread on the 'title tricks' that Jurgen Klopp is using to give his team an advantage.
Liverpool have been working with Mark Warnecke, who has created two mineral drinks, one orange and one citron, to 'significantly speed up regeneration after exercise'.
Warnecke became the oldest person to win a swimming world title since 1971, when he did so at the age of 35 in 2005.
He has been working alongside Liverpool nutritionist Mona Nemmer, who has previously worked with Bayern Munich. Warnecke describes Nemmer as "the best nutritionist ever."
Warnecke's drinks helped American swimmer Dara Torres, a 12-time Olympic medallist, to come out of retirement at the age of 41, after having a child, and record her best times in 20 years.
Such a drastic improvement led to allegations of doping and Torres volunteered to undergo extra drug tests in order to prove that she had not broken any rules.
So can drinks which helped an Olympic swimmer set her fastest times in 20 years also help Liverpool to win their first league title in nearly 30? Only time will tell.