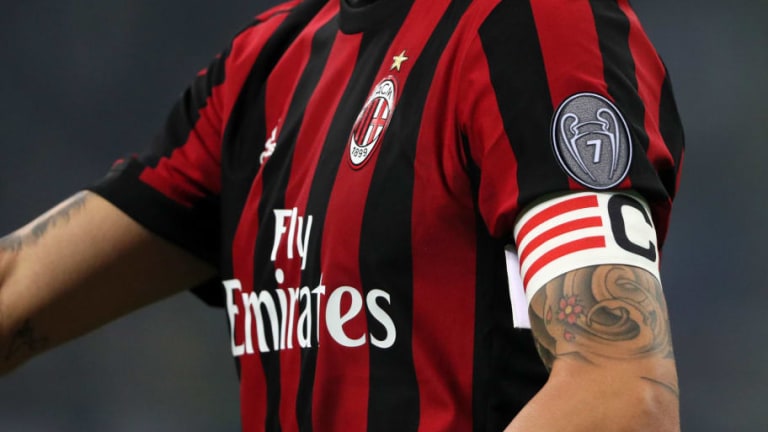 Italian Giants Milan Confirm Repayment of Bonds After €180m Cash Injection From US Hedge Fund
Serie A outfit Milan have announced that the two bonds that were issued last year on the Vienna Stock Exchange have been repaid which leaves the club with no outstanding debts.
Separate bonds of €73m and €50m were part of the hefty €303m loan that former owner Li Yonghong took out last year. The other €180m needed to be paid to Rossoneri Sport Lux, and that debt has since been cleared by U.S. hedge fund Elliott Management after taking control of the club during the summer.
Milan confirmed in a press release on their official website that the two bonds will be officially paid off on September 28 after taking up "the option to voluntarily early redeem in whole the Notes according to Section 9.2 of the respective terms and conditions."
The Rossoneri have been in financial turmoil since former owner Li officially took control of the club last April. 
Milan were even banned from this season's Europa League for breaching Financial Fair Play regulations, although that has since been overturned thanks to Elliott Management's investment.
This most recent change in ownership at San Siro has once again seen changes throughout the club, both on an off the pitch. 
Over 10 new players joined the squad at various levels throughout the summer, while Milan's biggest change has come through the appointment of Arsenal'schief executive Ivan Gazidis - he will take over in Italy on October 31.
Milan fans will be desperate that they can now enter an era of stability and start to climb back up the footballing ladder both in Italy and Europe. The Rossoneri currently sit in mid-table in Serie A, but they did get their Europa League campaign off to a perfect start by beating F91 Dudelange.