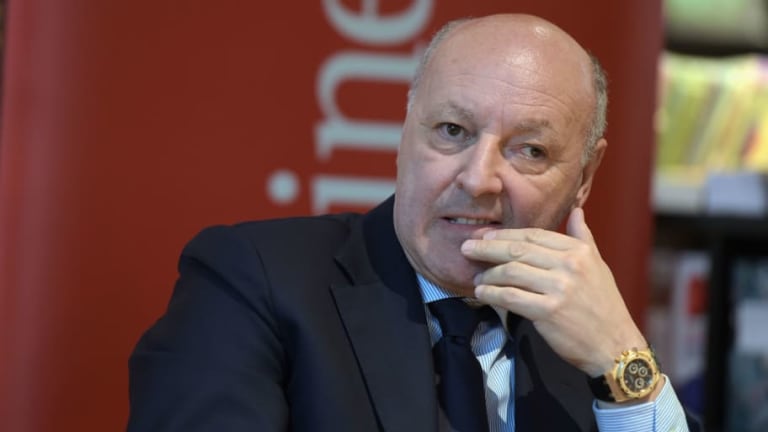 Juventus CEO Marotta Announces Decision to Step Down From Role With Serie A Champions
Juventus CEO Giuseppe 'Beppe' Marotta has announced he will he step down from his role at the head of the club at the end of next month, with a successor to be picked from the board of directors.
61-year-old Marotta, who joined Juventus from Sampdoria in 2010, has confirmed he will leave on October 25 at the end of his current contract. However, he ruled out any speculation that could run for the Italian FA (FIGC) presidency.
Following Juve's 3-1 home win over Napoli on Saturday, he told Sky Sports, as quoted by Football Italia: "It has been a remarkable eight-year run, Juventus will always be in my heart.
"I want to announce this because a list of the directors will be released on Monday and my name won't be on it. I thought it only right to anticipate and give that news before anyone tries to create a different version.
"I can categorically exclude the report I will be a candidate for the FIGC Presidency. That is not an experience that interests me."
Marotta declined to say whether the decision was his or the clubs, adding: "We'll explain in more detail later on, but this is what I felt the need to confirm right now. It is an emotional moment."
Marotta was one of the key figures in bringing Juventus back to the top table of European football, following the disgrace of the Calciopoli scandal. 
In his tenure as head of the club's footballing operations, Juventus have won seven Scudetti and twice reached the Champions League final - although they won neither. He also oversaw the arrival and sale of Paul Pogba and this summer's €100m acquisition of Cristiano Ronaldo.