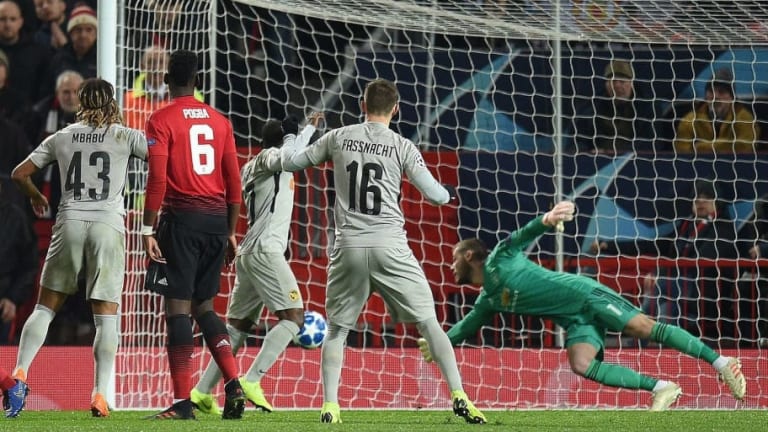 'Stunning': Twitter Reacts to David De Gea's Wonder Save Against Young Boys in UCL
There's a lot of negativity around Old Trafford at the moment; and after last weekend's dire 0-0 draw at home to an injury ravaged Crystal Palace side, rightly so. Manchester United are closer to the relegation zone than they are to their inner city rivals Manchester City. 
Yes, you read that right. 
Manchester United, one of - if the - biggest club in Europe, are currently closer to the relegation battle than they are to the Premier League title race.
In the midst of all this doom and gloom however, there is one beacon of hope. One man who, in spite the horrific man management of Jose Mourinho, has managed to excel in recent weeks. 
That man is, of course, David de Gea. And tonight, the Spain number one proved his worth once again with an astonishing save against Young Boys in the UEFA Champions League. 
With the score - expectedly - 0-0, de Gea was forced into an incredible goal line save to keep Young Boys at bay.
After a Ulisses Garcia effort on goal deflected toward the bottom left corner of the net, de Gea lunged quickly across his goal to flick the tip the ball off its course and clear of danger. 
Twitter, as expected, sang de Gea's praises for pulling off the miraculous save: