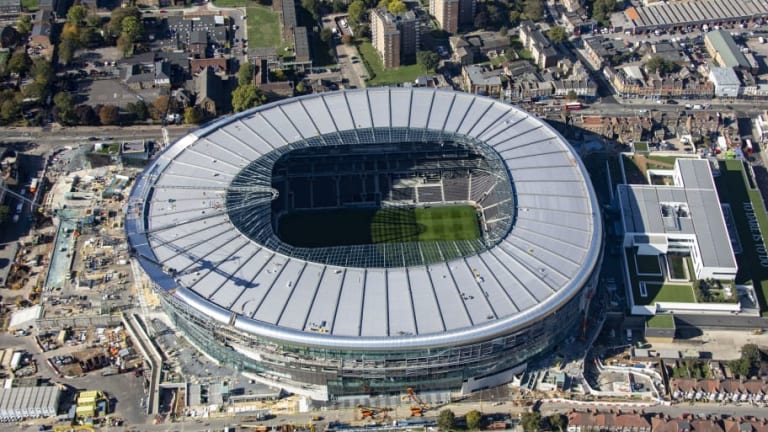 Tottenham Face Criticism After Stadium Workers Go Unpaid In Order to Finish Construction
Tottenham Hotspur have been urged to pay workers at their new stadium after it was revealed that some electricians have been underpaid by thousands of pounds.
The delay to Spurs' new stadium has seen their side play their home games since the start of last season, and while it was expected to be finished in time for September, it's now understood that the stadium won't be ready until 2019.
According to the Guardian, electricians who have been installing alarms at the new stadium are now facing uncertainty over who they'll be paid by after the agency that recruited them fell into financial difficulties.

The Guardian also spoke to some of the workers affected by the uncertainty surrounding the new stadium, one of them explained why so many signed up to work there in the first place.
One said: "To be fair the Tottenham job was the best in London – £360 a day is unheard of – so obviously people jumped on this job because of the money and that has now backfired on us because we have not been paid."
Other workers divulged the type of pressure they're under to get an already heavily delayed job, finished.
Another added: "Twelve hours a day, seven days a week and if you didn't work at the weekends then you were looked badly upon. People have been crashing with tiredness, going to sleep in cupboards."
With this latest news coming out of the debacle that Spurs' new stadium has become, all involved will surely be hoping for a quick solution that will see the workers paid, and Spurs move into their new home, finally.