Todd Stansbury returns to Georgia Tech as athletic director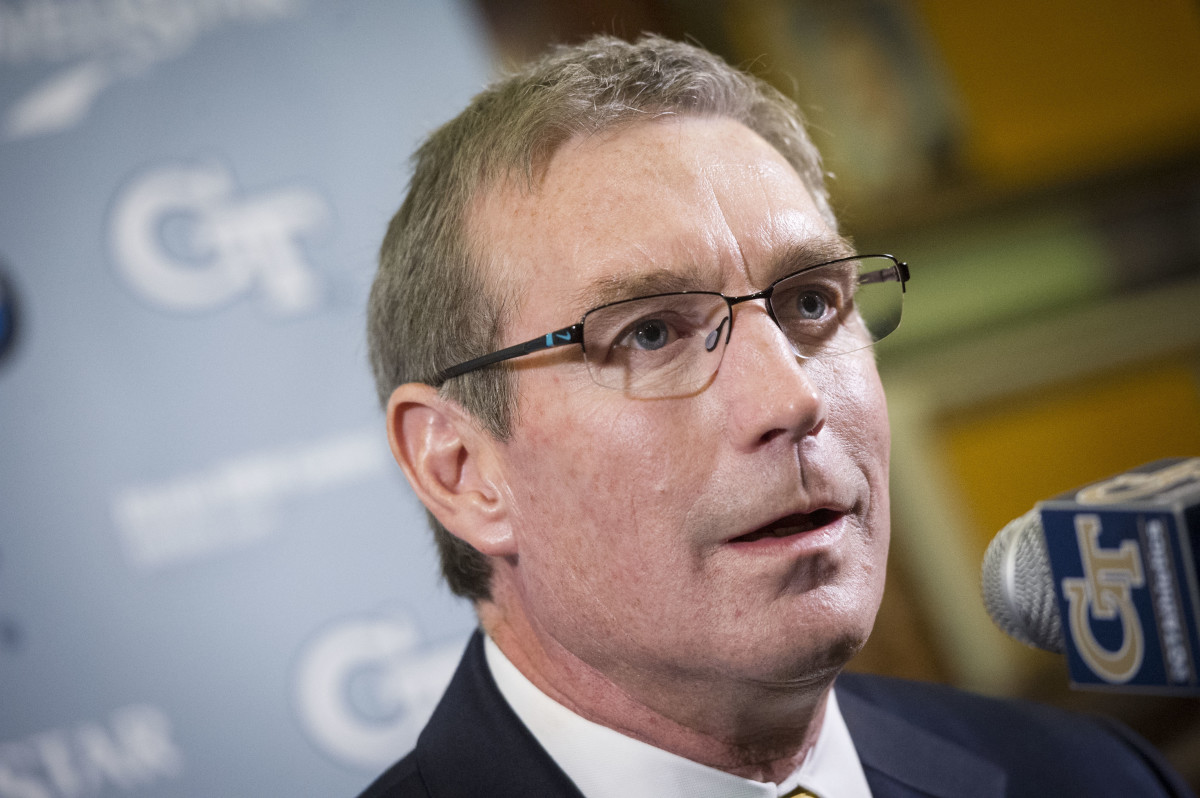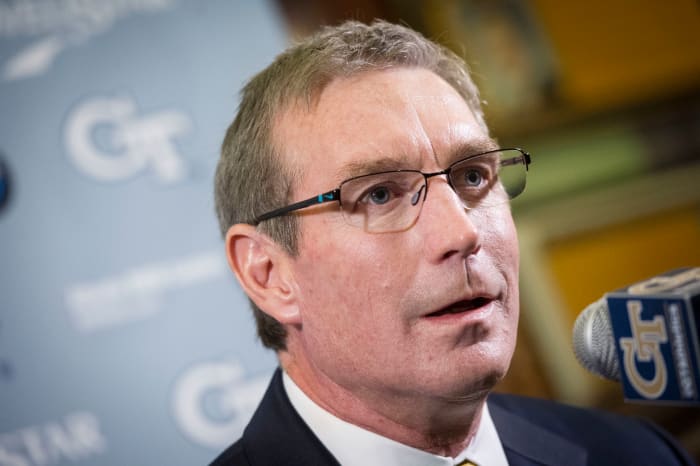 ATLANTA (AP) Georgia Tech moved quickly to land a new athletic director, appointing former Yellow Jackets football player Todd Stansbury on Thursday to take over a program that has struggled to make its mark in the crowded Atlanta market.
Stansbury served for the past year as Oregon State's athletic director, and he previously ran programs at Central Florida and East Tennessee State.
But Georgia Tech is where he's always wanted to be. Some two decades after he left the school where he played linebacker in the early 1980s, graduated with a degree in industrial management and served for seven years as an assistant AD under Homer Rice, Stansbury finally fulfilled that dream.
The 55-year-old replaces Mike Bobinski, who was appointed Purdue's athletic director last month. Paul Griffin will continue to serve as interim AD until Stansbury arrives in late November or early December, and also will assist with the transition.
''This is home,'' said Stansbury, a native of Oakville, Canada. ''This is where I found who I was.''
He takes over an athletic program that has faced budget and attendance issues; has a new men's basketball coach, Josh Pastner; and is coming off a dismal 3-9 year in football, though the Yellow Jackets did win their first three games this season heading into Thursday night's contest showdown with No. 5 Clemson.
One of Stansbury's most pressing concerns will be an increasingly competitive landscape when it comes to athletic facilities. Clemson recently opened a lavish new football training facility, while Georgia is building a state-of-the-art indoor practice structure.
They happen to be two of Georgia Tech's biggest rivals.
''It's important that your facilities are in sync with facilities at your competitors, but it's also important that you're true to yourself and who you are,'' Stansbury said. ''What's important is understanding who you are, what fits for you and make sure you're providing the best facilities for your coaches and student-athletes to be successful. That doesn't necessarily mean you need a waterfall in your locker room.''
He said his experience at Oregon State and Central Florida, both overshadowed in their own states by better-funded athletic programs, would help him deal with the challenges of competing with not only other college teams but the abundance of professional sports options in Atlanta.
Stansbury said he will also work to enhance the ''Total Sports Program'' that Rice developed at Georgia Tech with the goal of ensuring that student-athletes were prepared for life beyond the field or court. The new AD came up with the ''Everyday Champions'' initiative in his previous jobs, though he quipped that ''I have a feeling it's going to revert back to the Total Person Program.''
Stansbury said he will work to set up corporate partnerships that not only bring in much-needed revenue to the athletic program but allow executives to work with student-athletes, teaching them the skills they'll need for the business world and identifying those who might be worthy of bringing on board after they graduate.
''I think that will work well in Atlanta, just looking at the skyline,'' Stansbury said. ''I think there will be partners who are interested in the talent we're producing.''
His ties to Georgia Tech actually go back to when he was 10 years old. On a vacation trip to Florida, Stansbury's parents stopped by the school and let their son watch football practice. Even though he was Canadian largely focused on hockey, he knew right away that's what he wanted to do.
When reports surfaced that Bobinski was leaving for Purdue, having served less than 3 1/2 years as Georgia Tech's athletic director, Stansbury began getting early morning calls on the West Coast.
Georgia Tech President Bud Peterson made it clear that Stansbury was the top candidate all along.
''I believe that this is one of those rare golden moments in life where opportunity meets ambition,'' Peterson said. ''We welcome Todd Stansbury home.''
---
Follow Paul Newberry on Twitter at www.twitter.com/pnewberry1963 . His work can be found at http://bigstory.ap.org/content/paul-newberry .
---
AP College Football website: www.collegefootball.ap.org