Matt Banting's surfing leap: Qualifying Series to Championship Tour
Life has gone quick, says 20-year-old surfer Matt Banting. So has the Australian surfer's rise toward the World Championship Tour.
Towering atop the surfing world's Qualifying Series ranking with just five events left in the year, Banting should easily finish in the top-10 and qualify for his first-ever turn on the World Championship Tour.
"It is every kid's dream to be there," Banting tells Edge from his home in Australia. "I signed a new contract with Quiksilver and they wanted me to qualify in the next three years. I've [almost] done it in the first year. It is something I've wished for since I was six, always dreaming of being on there. It is a weird feeling, actually."
A Day in the Life: Pro surfer Anastasia Ashley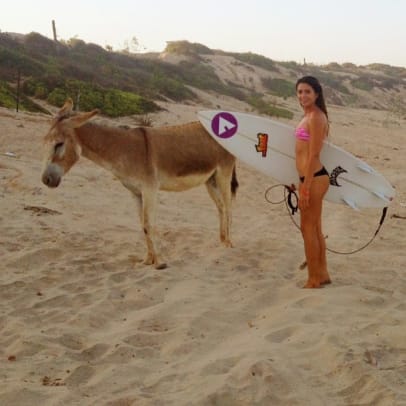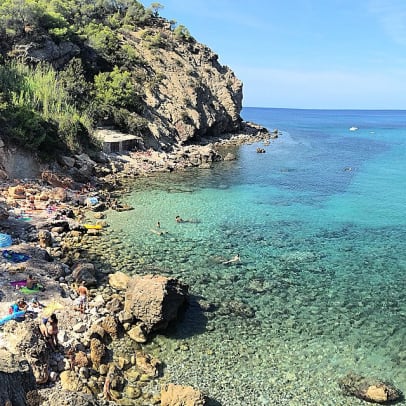 The rise to the top of the qualifying ranks has come with a pair of wins in the first seven of the 12-event series. "With the wins, it has given me a lot of confidence, and I keep on the same routine to help me win," he says. "Being number-one does come with a bit more pressure to keep up the results."
But the results have come, first in Newcastle, Australia, and then again in Mexico, now a favorite destination for the young surfer. "Mexico is really fun, with some good parties," Banting says. "I won an event there, had a really good trip and did some filming. Over there feels like my second home."
Banting has surfed since he was five, living "straightaway" from the beach his entire life. He was surfing in competitions when he was as young as nine. Even though Banting says the time has "gone quick," it did take him more than a couple of years to adjust to the professional men's series and "figure it out."
Having a few wildcards into events, though, has given Banting some extra reps with the big names. Surfing against the likes of Kelly Slater twice gave him a taste that helped him climb the qualifying ladder. It has also, he believes, given him an edge for when he makes the Championship Tour.
Another added benefit this year has been the introduction of priority waves during competition, giving surfers a fair turn to take waves. In the past, surfers would grab a quick score on an early wave and then box out other surfers. "Everyone has an equal opportunity to surf now," Banting says. "That has been a big factor, actually getting to surf and not jockeying and hassling for position."
Even when he's not jockeying for a spot on a wave, surfing keeps Banting fit. But he's game for a little extra muscle to get better on the water. While he surfs twice a day, he also fits in a gym session about three times a week, at a minimum, training to improve mobility and agility—"to keep you going and get you fast"—and working with weights.
Banting shows off his sculpted body not only during competitions, but also in that other major part of the surfing world: videos. Banting, who grew up watching surfing videos, says he'll be dropping new content—his next video will likely be a 10- to 12-minute short film, his first of the year—that shows him relaxed and hitting the waves. "I enjoy watching people free surf rather than contest surf," he says. "It is hard to be winning every single contest, so I try to do a lot of things. I try and do what I looked forward to as a little guy."
While Banting enjoys the video side of surfing, his artistic engagement gets a further outlet when he fancies up the roughly 60 boards a year he receives from board shaper and designer Luke Short.
ASP Surfers Roundtable: Talking climate change and ocean health
"I splash a bit of color on them and put them on Instagram," Banting says. "I try to be creative." While he doesn't liven up every board he surfs, taking the all-white canvases and giving them his personality is a hobby that he has delved into more and more. But he doesn't let that get in the way of performance. In the past, working with a new board each event proved tough, so now he works only with Short, shaping a board to his liking and riding that board as long as the waves allow. When the surf dictates, such as at Huntington Beach recently, he "tweaks" the board to adjust to the waves. There, smaller waves required a flatter, wider board.
His other piece of technical equipment, Quiksilver's AG47 boardshort reminds him of Mexico, where he first tried them. "They are so light and thin and I train with them in the gym," he says. "They are multipurpose for me."
With events left in Portugal (two), Brazil and Hawaii (two), locking up a top-10 placement should come soon, quickly even, just like the rise of Banting's surfing career.
Tim Newcomb covers stadiums, design and gear for Sports Illustrated. Follow him on Twitter at @tdnewcomb.