Livin' The Life
Anne V, Matt Harvey :: James Devaney/Getty Images
US Weekly broke the news that Mets pitcher Matt Harvey is dating Sports Illustrated Swimsuit model Anne V. This is just more proof that athletes have the lives. You can even play for the Mets and land a swimsuit model!
"OH, NO. NO! NO!"
White Sox announcer Ken "Hawk" Harrelsoncompletely lost his mind Friday night when one of the most inept umpires in baseball, Angel Hernandez, blew yet another call.
"I Am Japaneeeeeeese, Yes!"
Blue Jays shortstop Munenori Kawasaki not only hit a game-winning double to cap a four-run ninth-inning comeback over Baltimore Sunday, he also gave the postgame interview of the season.
Lovely Lady Of The Day
Monday's Hot Clicks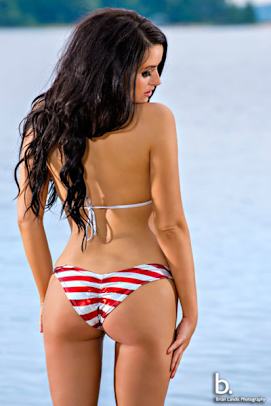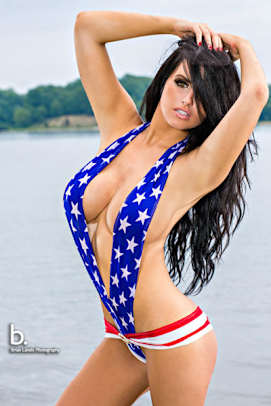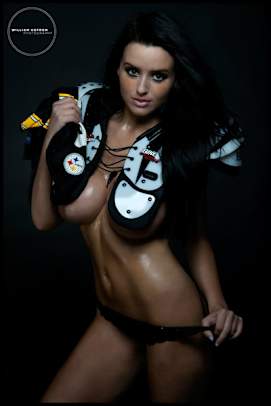 Model Abigail Ratchford, who was featured in Hot Clicks earlier this month, is back with a special Memorial Day-themed gallery just for Hot Clicks Nation.
Class Act
Don't ever say that RGIII doesn't have manners. The Redskins quarterback is sending handwritten thank-you notes to fans who bought him wedding gifts off his registry.
"A Six-Minute Recording Of Cahil Breathing Through His Nose"
Diamondbacks players were recently asked by the team which songs they'd like to hear during batting practice. This was the perfect opportunity for pitcher Brandon McCarthyto show off his signature sarcasm.
Sports Video Of The Day
Giants outfielder Angel Pagan hit a game-winning inside-the-park on Saturday.
[mlbvideo id="27433597" width="600" height="360" /]
Reunion Video Of The Day
Will Smith, D.J. Jazzy Jeff and Alfonso Ribeiro recreated some Fresh Prince of Bel Air magic on "The Graham Norton Show" while Bradley Cooper awkwardly looked on.