Fantasy baseball 2013 draft preview: Catcher primer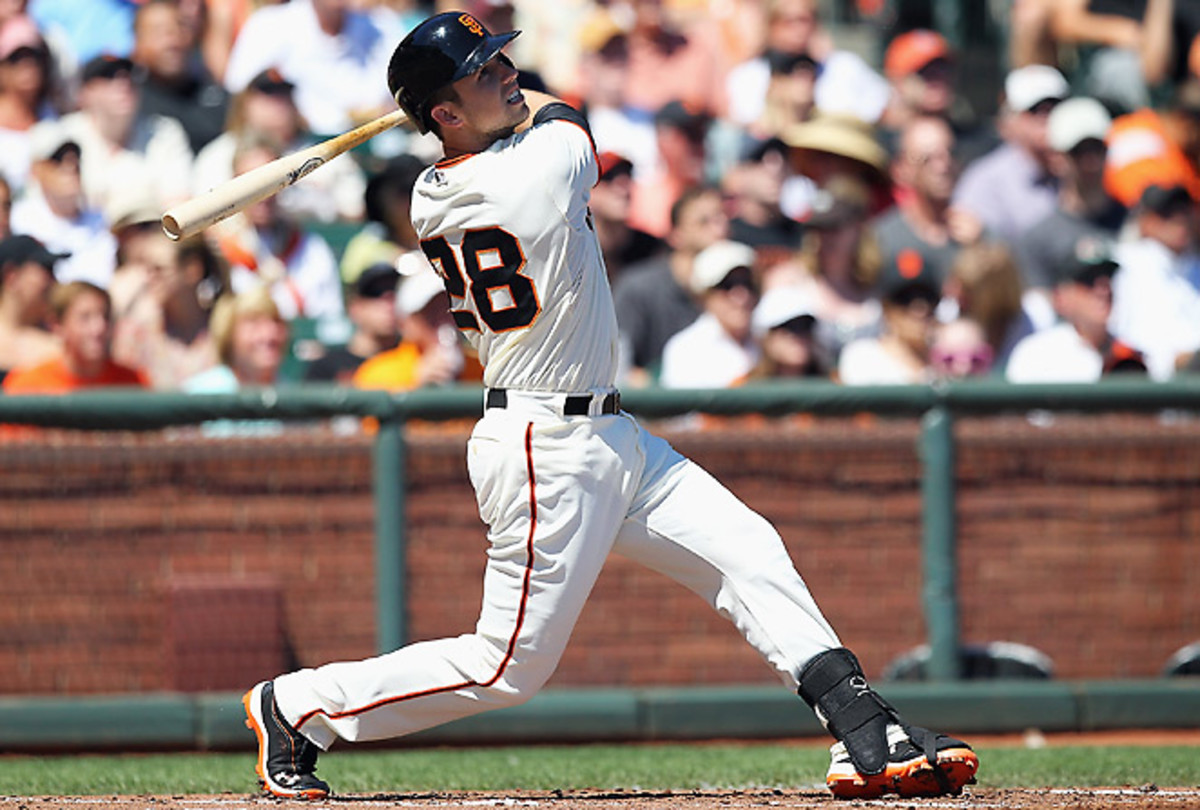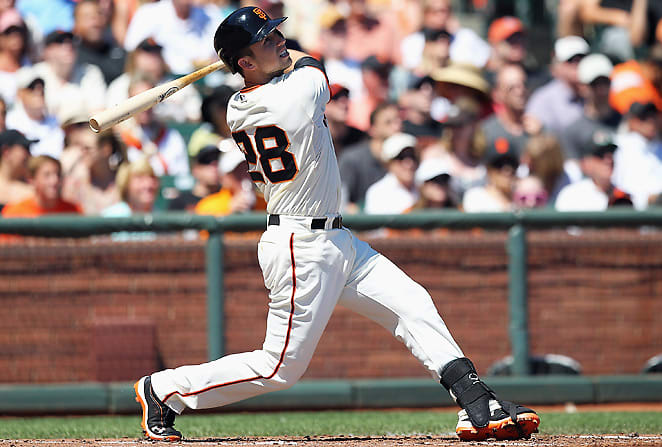 Fantasy baseball 2013 draft prep central: Rankings, position primers and much more
Welcome to the catcher revolution. Catcher is traditionally a very weak fantasy position, but it grows deeper every year. What's more, Buster Posey has set the bar incredible high at the top.
That means fantasy owners need a strategy for how to attack the position on draft day. For instance, despite the presence of some fantasy stat monsters at the top, the depth in the middle rounds suggests it might be wise to wait on a starter in one-catcher leagues. And if you can deal with a low batting average in two-catcher leagues, waiting until the late rounds can be rewarding as well.
It's important to remember, of course, that offense is usually the last thing on a catcher's mind. These guys need to pour over game plans, manage full pitching staffs and ice their aching knees. It's the most demanding position on the field, which is why catchers rarely reach 500 at-bats -- and why fantasy expectations should always be tempered.
But while only six catchers managed 500 at-bats last season, that number is actually an improvement over two in '11 and one in '10. Offensively gifted catchers are finding more ways the stay in the lineup, either at a lower-impact position like first base or as a DH. The rigors of the position should make fantasy owners wary of spending a high pick on a catcher, but at least this revolution is giving us more options at the top and throughout the draft.
POSITION PRIMERS: C | 1B | 2B | SS | 3B | OF | DH | SP | RP
Is there a debate at No. 1?
No way. Posey is in his own world. The problem is that he might actually be too good. It will be tough to draft him this year at a position of value, as he might even go in the first round. If that happens, he'll need to deliver one of the greatest seasons in catcher history to outperform his elite draft slot. And of course, the injury risk remains, as it does with all catchers. Still, at the age of 26 and coming off an MVP season, Posey is the easy No. 1.
PRINTABLE DRAFT KIT: Top 300 Cheat Sheet | Position Rankings Cheat Sheet
Comeback player: Victor Martinez, Tigers
The 34-year-old Martinez is coming off a torn ACL, an injury that tends to end a catcher's career. The good news is that V-Mart still has a future as the Tigers' DH, but will remain eligible at catcher in most leagues after registering at least 20 games behind the plate in 2011. Statistically, Martinez should benefit from hitting behind Triple Crown winner Miguel Cabrera and monster masher Prince Fielder. An ACL roadblock didn't slow Adrian Peterson in a more physically demanding sport, but there's always considerable risk involved with drafting an aging player coming off a major injury. Martinez should repay that gamble.
Breakout: Salvador Perez, Royals
Perez is just 22 years old, is lost in small-market Kansas City and has only played parts of two major league seasons because of a late callup in 2011 and a knee injury in '12. As a result, he's being widely overlooked on fantasy draft boards. The prospect hounds know better, though: Perez is a burgeoning fantasy star and will be a great mid-round consolation prize for owners who miss out on Posey or Joe Mauer.
Potential bust: Yadier Molina, Cardinals
For years, Molina's primary fantasy asset has been his ability to consistently post at-bats because of the indispensable defense and game management he brought the Cardinals in real life. Now, the bar has been set far too high for the offensively mediocre backstop. He'll be drafted as an offensive star after a season in which he posted a career high .315 average, 22 homers, 76 RBI and 65 runs, and while he'll remain solid, banking on the now 30-year-old to replicate his career year is foolish. That's the age of decline at Molina's position, not breakthrough. Expect Molina to regress this year, making it tough for him to perform up to his elevated draft slot.
The Phillies' Carlos Ruiz is in the same boat. He's coming off a career year, but will be 34 years old this season and has to serve a 25-game suspension for performance-enhancing drugs. Avoid Ruiz -- and be wary of overvaluing any catcher who's 30 or older.
Sleeper: Jarrod Saltalamacchia, Red Sox
Any number of catchers could qualify as fantasy sleepers considering the notoriously weak position tends to be an afterthought on draft day. Quality options often slip into the later rounds. Salty, though, has long been considered one of the burgeoning power threats at the position, and the 27-year-old backstop broke out with 25 homers last season. Since he batted a paltry .222, Salty likely won't be picked until the later rounds, but he'll deliver far more value if he can reach even .250.
Also: Yasmani Grandal, 24, is coming off an impressive rookie year, but he has been suspended 50 games for elevated testosterone levels. That will push a great talent into the late rounds for those willing to stash a player for two months.
Top prospect/rookie: Travis d'Arnaud, Mets
Usually you can thumb your nose at a player who has been traded twice before making his MLB debut. Not so with d'Arnaud, who was traded for two Cy Young winners, Roy Halladay and R.A. Dickey. d'Arnaud had the benefit of hitting in an offensive park in Las Vegas, but his numbers (.333/16/52/45/1/.380/.595) still portend a future fantasy star at the position. He is going to be 24 this season, so he's ready for the majors, but he is coming off a knee injury and figures to open the year in Triple-A. The Mets will initially go with veteran John Buck, 32, as their starter, so consider d'Arnaud a must-watch prospect if you don't like the late-round backstops you wind up with on draft day.
Other potential eligibles
Our rankings only consider those who play catcher as their primary position or played at least 20 games there in their most recent major league season. Here are some other players who are eligible in leagues with different requirements:
? Five games: Yan Gomes, Jordan Pacheco ? Three games: Josh Donaldson ? One game: Brandon Snyder
Target averages
From the rough estimate projections below, the average backstop in one-catcher, 12-team leagues should produce around .282/20/79/67/3/.353/.466, while the average backstop in two-catcher, 12-team leagues should be around .270/17/69/60/2/.343/.446.