Fantasy baseball 2013 team previews: Los Angeles Dodgers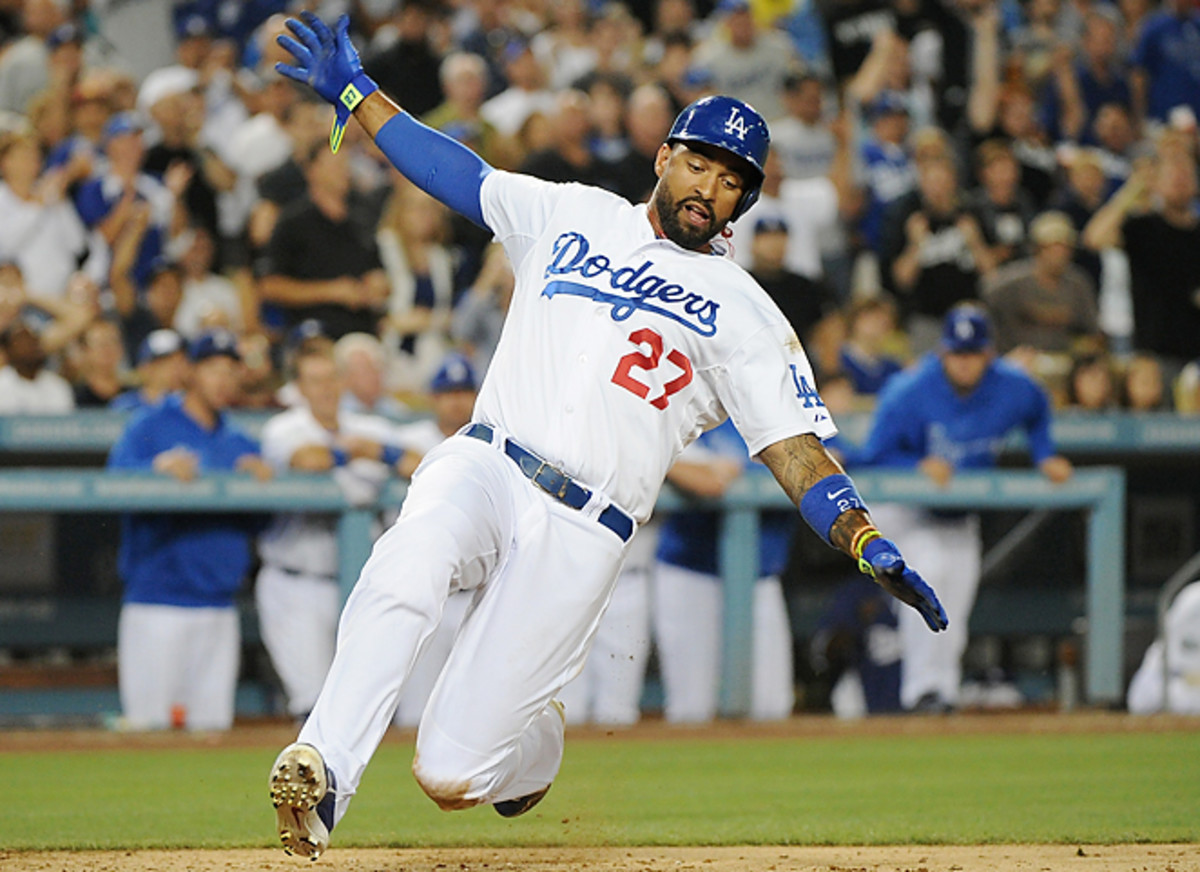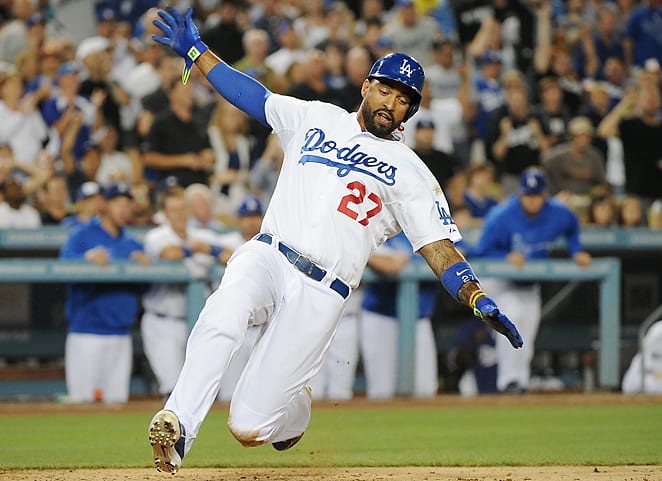 Fantasy baseball 2013 draft prep central: Rankings, position primers and much more
No franchise underwent a transformation quite as sweeping as the Dodgers a year ago. They traded the dysfunctional McCourts for an ownership group that includes Magic Johnson and Stan Kasten, then made two of the biggest deals of the entire season, landing Hanley Ramirez from the Marlins and Adrian Gonzalez and Carl Crawford from the Red Sox. While the on-field moves didn't help them reach the playoffs, the off-field ones ushered in a new era in Los Angeles -- one that, at least at first, can be characterized by a willingness to spend.
The acquisitions of Ramirez, Gonzalez and Crawford, in addition to the huge deal signed by Matt Kemp, already exploded the team's payroll. After this year, the Dodgers will have to worry about re-signing ace Clayton Kershaw, though he remains under team control. Still, they did not let any of that stop them from making the biggest splash in the free agent market this offseason, agreeing to a six-year, $147-million contract with Zack Greinke that effectively puts them neck-and-neck with the Giants to start the season. With Kershaw and Greinke topping one of the deepest rotations in the entire league, the Dodgers should contend for a playoff spot. A lot of their offense will depend on whether their big-ticket additions from last year can get back on track, but this team should pitch well enough to remain in the thick of things all year.
Projected roster
Lineup:
1. Carl Crawford, LF 2. Hanley Ramirez, SS 3. Matt Kemp, CF 4. Adrian Gonzalez, 1B 5. Andre Ethier, RF 6. A.J. Ellis, C 7. Luis Cruz, 3B 8. Mark Ellis, 2B
Rotation:
1. Clayton Kershaw 2. Zack Greinke 3. Josh Beckett 4. Hyun-Jin Ryu 5. Chad Billingsley
Others: Chris Capuano, Ted Lilly, Aaron Harang
Bullpen: Brandon League (closer), Kenley Jansen, Javy Guerra, Ronald Belisario, Scott Elbert, Matt Guerrier, J.P. Howell
Key questions
? Is Matt Kemp secretly baseball's best player? There seems to be a consensus developing among fantasy pundits that Ryan Braun, Mike Trout and Miguel Cabrera should be the top three picks in fantasy drafts, in some order. But does Kemp deserve to be in that discussion? Before Cabrera started his chase at the AL Triple Crown, Kemp was making a serious run at the NL version. Through May 13, the day a strained hamstring put him on the shelf until mid-July, Kemp was hitting .359/.446/.726 with 12 homers and 28 RBI. He was unable to sustain that pace when he came back, but was still raking to the tune of .337/.402/.584 on Aug. 27, when he crashed into the wall and tore his labrum making a catch at Coors Field. He played the rest of the year with the Dodgers in the hunt for the postseason, but his production slipped noticeably, as he hit just .214 with six home runs and 33 strikeouts the rest of the way.
When healthy, Kemp was easily one of the best players in the league last year. The word out of Los Angeles is that he's progressing as expected from arthroscopic shoulder surgery and won't miss any time at the start of the year. No one is discounting him too much; he's likely to be one of the first five or six players taken in all fantasy drafts this year. The argument for Kemp over Trout would have to come down to track record. We've seen four very strong years out of the Dodgers center fielder, including one that was MVP-worthy, and given that this will be his age-28 season, there's a good chance we've yet to see his best. While I don't necessarily agree with it, I can see the argument.
Kemp over Braun is a bit harder to justify. Braun carries that same track record, has played at least 150 games each of the last five years, has been in the top three in MVP voting in three of those years (including winning the award in 2011) and is as close to a lock to go 30/30 as anyone has been in recent memory. Kemp might deserve a little more love than he's getting, but Braun is the No. 1 player on my board.
? Can Dee Gordon get back on track? Thanks to his speed and the enduring shallowness of the shortstop pool, Gordon was one of the most popular sleeper picks last year. Unfortunately, he never really woke up. Gordon stole plenty of bags whenever he got on base, but struggled mightily to take that first step. He hit .228/.280/.281 and lost his starting spot during the season. The team announced in November that Gordon would likely start the season in Triple-A, with Ramirez starting at shortstop and Luis Cruz at third base. So is Gordon worth looking at on draft day?
The answer to that question will depend a lot on league size and format. If you're in a shallow league, there's no reason to invest a pick in him. If you're in a deep league or a keeper league or one that uses minor league or taxi rosters, Gordon is definitely worth some attention. Despite getting on base in just 28 percent of his plate appearances last year, he still stole 32 bases. In a full year at Triple-A in 2011, he posted a .373 OBP, so we know he carries some on-base skills. Even in 233 plate appearances in the majors in 2011, he only struck out 11.6 percent of the time. That number was all the way up to 18.8 percent last year. This is just his age-25 season, so last year's growing pains aren't too unusual. The bet here is that he gets back on track this year, though be wary of a move to the outfield. The Dodgers have a glut of infielders, and Gordon committed 18 errors in 79 games in 2012.
? Will last year's first-half or second-half Andre Ethier show up? Even though there were some snarky comments in the Internet community after the Dodgers and Ethier agreed to a five-year, $85-million contract last June, Ethier's performance up to that point warranted a new deal. He carried that through to the All-Star break, hitting .291/.357/.491 with 10 homers and 55 RBI when baseball's best and brightest gathered for the Midsummer Classic. After the break, Ethier's production noticeably tapered off. He hit .278/.345/.431 the rest of the year, nearly bringing his yearly OPS below .800 for the second straight year.
Ethier turns 31 this year, so he's likely exiting his prime, a notion supported in part by the last two seasons. Still, he has always been a reliable second outfielder in fantasy leagues, and that shouldn't change this season. Ethier's peripheral stats from last year all generally remained in line with his career numbers, and he actually posted the best HR/FB ratio of his career. The main areas for concern are his walk and strikeout rates, which both went in the wrong direction in 2012. For the first time in his career, he walked in less than 10 percent of his plate appearances and struck out in more than 20 percent of them. These aren't reasons to avoid him completely, but there are signs that his decline in performance is likely a trend, not an anomaly. As long as he's not one of your top three or four hitters, you'll be happy with his presence on your roster. Another 20-homer season with good rates is likely in order.
Sleeper
Carl Crawford: After his two miserable years in a row, most fantasy owners won't want anything to do with Crawford this season. That's a mistake. He may not be the player he was in Tampa, but he'll be hitting at the top of a potent lineup and can still swipe a bag when he gets on. He'll score 90 runs and steal 25 bases this season. That's cheap speed right there.
Bust
Josh Beckett: Don't let the promise of a full year in the National League sway you. Beckett's days as anything more than a situational fantasy starter are behind him. His average fastball dipped to 91.7 MPH last year, and his average cutter fell beneath 90 MPH, both career lows. For a pitcher who has always been dependent on his power repertoire, a move to the easier league cannot offset that loss in velocity.
Breakout
Hanley Ramirez: This is a hard team on which to peg a breakout. Most of their players are established or a year or two away. Consider the Ramirez pick a re-breakout. After a couple down years, he looked more like his old self when he got to Los Angeles, hitting .271/.324/.450 with 10 homers, 44 RBI and seven steals in 64 games. Given that he has eligibility at shortstop and third base, two of the shallowest positions in fantasy baseball, he'll give your team a ton of flexibility. A 25/25 season with 90 runs and 90 RBI is well within reason.
NL-only guys to know
A.J. Ellis: Last year, Ellis racked up a .373 OBP in his first full season in the majors. In 31 games with the Dodgers in 2011, he had a .392 OBP. In 2010, he had a .363 OBP in 44 games. And in a full season at Triple-A Las Vegas in 2009, he had a .438 OBP. This from a catcher who will also give you somewhere between 12 and 15 homers. He's one of my favorite under-the-radar targets in NL-only leagues.
Kenley Jansen: He may not be the closer this year, but Jansen was dominant last season, striking out 99 guys in 65 innings to go along with his 0.85 WHIP. If and when Brandon League falters, manager Don Mattingly will likely turn back to Jansen.