Fantasy baseball 2013 draft preview: DH primer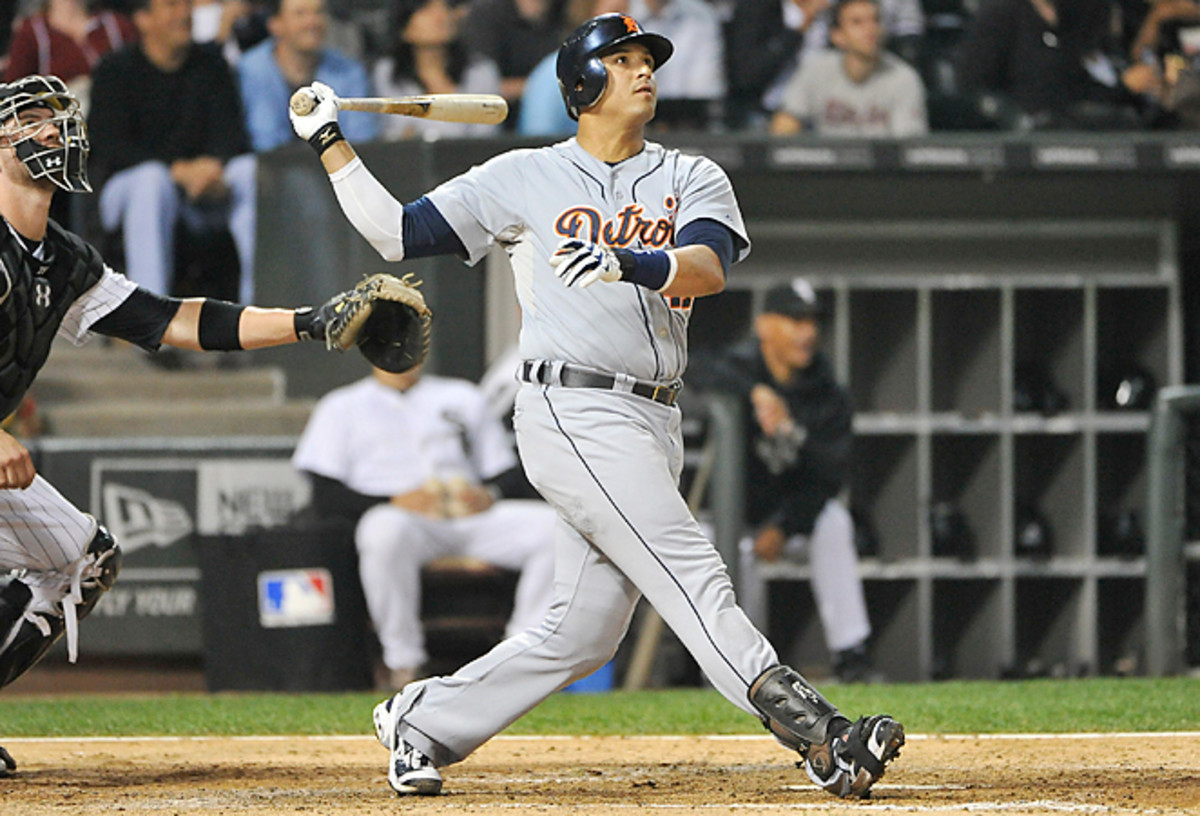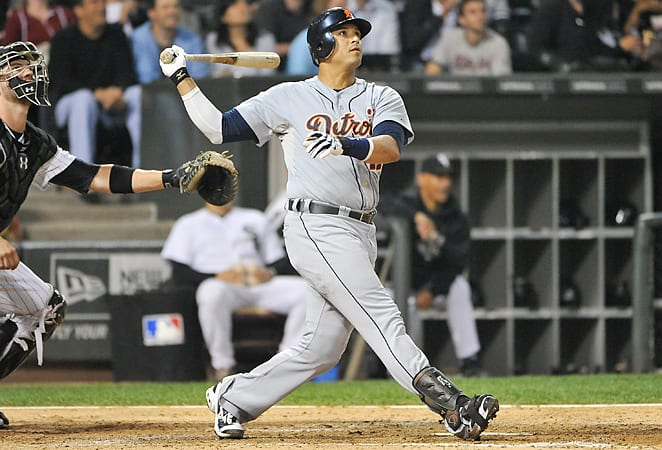 Fantasy baseball 2013 draft prep central: Rankings, position primers and much more
Real baseball is starting to mirror fantasy baseball when it comes to the designated hitter position: It's now largely an afterthought.
Even though Houston is joining the American League this year, adding one more DH to the baseball world, the position is as thin as ever in fantasy. Only David Ortiz, Luke Scott, Travis Hafner, Dan Johnson and Jim Thome failed to qualify at another position. Of that group, only Ortiz is worth drafting in a standard fantasy league. Hafner and Johnson might be called upon to fill the holes left by injured Yankees Curtis Granderson, Alex Rodriguez and Mark Teixeira, but they are merely late-round AL-only fodder.
The pickings are slim, so study up.
POSITION PRIMERS: C | 1B | 2B | SS | 3B | OF | DH | SP | RP
Is there a debate at No. 1?
Yes, but only because it is difficult to define what a fantasy DH is going into draft day. Really, that roster spot should go to your best remaining hitter after you sew up your starting spots. That likely means slotting a lower-tier first baseman, third baseman or outfielder as your DH/utility player. Strictly going by players who made at least 20 appearances as a DH last year, Albert Pujols is No. 1. But all owners who draft Pujols will play him at first base.
PRINTABLE DRAFT KIT: Top 300 Cheat Sheet | Position Rankings Cheat Sheet
Comeback player: Victor Martinez, Tigers
He earned "comeback player" honors in our catcher primer, too: "The 34-year-old Martinez is coming off a torn ACL, an injury that tends to end a catcher's career. The good news is that V-Mart still has a future as the Tigers' DH, but will remain eligible at catcher in most leagues after registering at least 20 games behind the plate in 2011. Statistically, Martinez should benefit from hitting behind Triple Crown winner Miguel Cabrera and monster masher Prince Fielder. An ACL roadblock didn't slow Adrian Peterson in a more physically demanding sport, but there's always considerable risk involved with drafting an aging player coming off a major injury. Martinez should repay that gamble."
Breakout: Jesus Montero, Mariners
Montero is the classic overlooked sophomore: Everyone loved his potential as a rookie, then wound up disappointed. Many of those people will likely avoid Montero on draft day, which will be their loss: This is more likely the year Montero comes through as an elite fantasy catcher. While he will have fewer at-bats to take at catcher, his offensive potential remains important enough for the Mariners to keep him in the lineup at DH or first base, too. He should see 500 at-bats, making 20-plus homers and 80-100 RBI possible. Consider him an outstanding mid-round pick.
Bust: Edwin Encarnacion, Blue Jays
He earned "bust" dishonors in our first base primer, too: "Whenever looking for a potential bust -- or a player who is going to struggle to live up to his draft position -- look for a 30-something guy who is coming off a surprising career year. Encarnacion, who jumped from 17 homers and 55 RBI in 2011 to 42 and 110 last season, fits that bill. If the Blue Jays play up to their potential, they are going to win 100 games and top a tough AL East division. But there's no guarantee, and something figures to go wrong. Encarnacion might be that problem. Draft him with caution and avoid using a first- or second-round pick on him. Hedge your bets in the third round."
Sleeper: Kendrys Morales, Mariners
Morales is going to one of the toughest parks in baseball, but he was looking like the kind of monster whose bat would produce anywhere. His career numbers at Seattle's Safeco Field can support that: .292/7/23/19/0/.346/.558, albeit in just 29 games. With the fences moving in and Morales finally proving healthy last season after struggling to return from a broken ankle, Morales should play nearly every day, either at first base or DH. No one expects Morales to replicate his breakthrough 2009 numbers (.306/34/108/86/3/.355/.569), but that is precisely what makes him such a bargain in the middle rounds. We might not have seen the best from this 29-year-old slugger yet.
Top prospect/rookie: Chris McGuiness, Indians
McGuiness is not a true top prospect in terms of oozing talent, but he can certainly hit. Prospects are rarely one-dimensional players, which is why so few rookies are used at DH. McGuiness, a Rule 5 Draft pick from the Rangers, was the Arizona Fall League MVP and will work on playing some outfield in addition to first base. Cleveland has an open DH spot right now, so it is possible McGuiness, who has to be kept on the major-league roster or be offered back to the Rangers for cash, sees time in this spot. Don't target this guy outside of the deepest AL-only leagues, but his pop (23 homers in 123 Double-A games) makes him someone to watch.
Note: Astros first base prospect Jonathan Singleton would have been the choice here if he wasn't suspended for 50 games for testing positive for marijuana.
Projected primary DH by team
? AL East: Edwin Encarnacion (TOR); Travis Hafner and several rotating veterans (NYY); Wilson Betemit/Nolan Reimold (BAL); Luke Scott/Ryan Roberts (TB); David Ortiz (BOS).
? AL Central: Victor Martinez (DET); Adam Dunn/Paul Konerko (CHW); Billy Butler (KC); Mark Reynolds/Jason Giambi (CLE); Ryan Doumit (MIN).
? AL West: Mark Trumbo (LAA); Lance Berkman (TEX); several rotating veterans (OAK); Kendrys Morales/Jesus Montero/Mike Morse/Raul Ibanez (SEA); Carlos Pena/Brett Wallace/Chris Carter (HOU).
Other potential eligibles
Our rankings only consider those who play DH as their primary position or played at least 20 games there in their most recent major league season. Here are some other players who are eligible in leagues with different requirements:
? Fifteen games: Eric Chavez, Ryan Lavarnway and Ben Francisco
? Ten games: Josh Hamilton, Ian Kinsler, Nick Swisher, Jarrod Saltalamacchia, Josh Reddick, Dayan Viciedo, Mark Reynolds, Cody Ross, Matt LaPorta, Pedro Ciriaco and Andy Dirks
? Five games: Miguel Cabrera, Robinson Cano, Matt Wieters, Mike Napoli, Nelson Cruz, Asdrubal Cabrera, Michael Morse, Alfonso Soriano, Torii Hunter, Jason Kubel, Mitch Moreland, Chris Carter, Brennan Boesch, Wilson Betemit and Mike Aviles
Target averages
From the rough estimate projections below, the average DH in a 12-team league should produce around .278/24/86/76/4/.351/.483.