SI cover: American Pharoah rides into history
Triple Crown winner American Pharoah is on this week's cover of Sports Illustrated.
As 90,000 spectators waited anxiously to see if history would be made at the 147th Belmont Stakes last Saturday, Sports Illustrated's deputy picture editor, Erick Rasco, desperately attempted to find a decent vantage point near the finish line. If American Pharoah crossed the line first, it would break an almost four-decade drought of any horse winning the sport's most coveted prize: the Triple Crown.
In order to get any kind of shot, Rasco attached his Canon EOS 1D X with a 24-70mm f/2.8 lens to the end of a monopod, creating a pole cam reaching several feet above his head. With his remote trigger attached, which locked down the focus and focal length, Rasco and his fellow spectators, many armed with smartphones, fixed their eyes on the track.
American Pharoah, who is on the cover of this week's Sports Illustrated, shot out of the gate first. He never relinquished his hold on first place, increasing his lead with every long stride before finishing the mile and a half track first by 5½ lengths over Frosted.
How Rasco got the cover shot is nothing short of opportunity meeting a great deal of luck.
"During the race I had no view of the track. The crowd had begun to stand on chairs and benches," Rasco said. "The only way I knew to fire the camera as American Pharoah approached the finish was from the intensity of the crowd around me yelling and cheering. Based on that, I fired a burst of frames from my camera. I didn't see any of the horses at the finish. I hoped I timed it right with the crowd guiding me."
"When I finally got to review the images in the workroom I was both relieved and thrilled. The right horse at the right time," Rasco added.
American Pharoah can now be included on the list of the sport's greatest horses, like Sir Barton, Assault, War Admiral, Secretariat, Seattle Slew and Affirmed, who until Saturday was the most recent Triple Crown winner.
"We've had a lot of good horses," trainer Bob Baffert said. "I've never had one that moves like this. Never."
American Pharoah's Triple Crown obliterates years of disappointment
"The race was, first, about American Pharaoh winning the first Triple Crown in 37 years, but it was also about a horse making people care about a sport in a way they haven't in a long time," SI's managing editor Chris Stone writes. "Not the trainers or the jockeys or stable workers who live and sweat it every day, but the people in that photo with their arms raised, their smartphones poised, in full throat. On an amazing sports weekend, horse racing was back at its center because of the extraordinary horse first, but also because of all the people who found themselves emotionally invested in that story—at least for a little while."
For more on American Pharoah, check out Tim Layden's story in this week's Sports Illustrated (subscribe here).
Also in this issue: a feature on Golden State Warriors head coach Steve Kerr, pitcher Johan Santana, news on the ongoing FIFA scandal, and continuing coverage of the Stanley Cup finals.
GALLERY: 2015 Sports Illustrated Covers
2015 Sports Illustrated Covers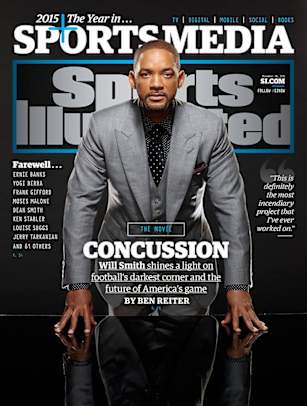 GALLERY: Triple Crown winners
Triple Crown Winners