Source: Tigers, Sanchez reach 5-year, $80M deal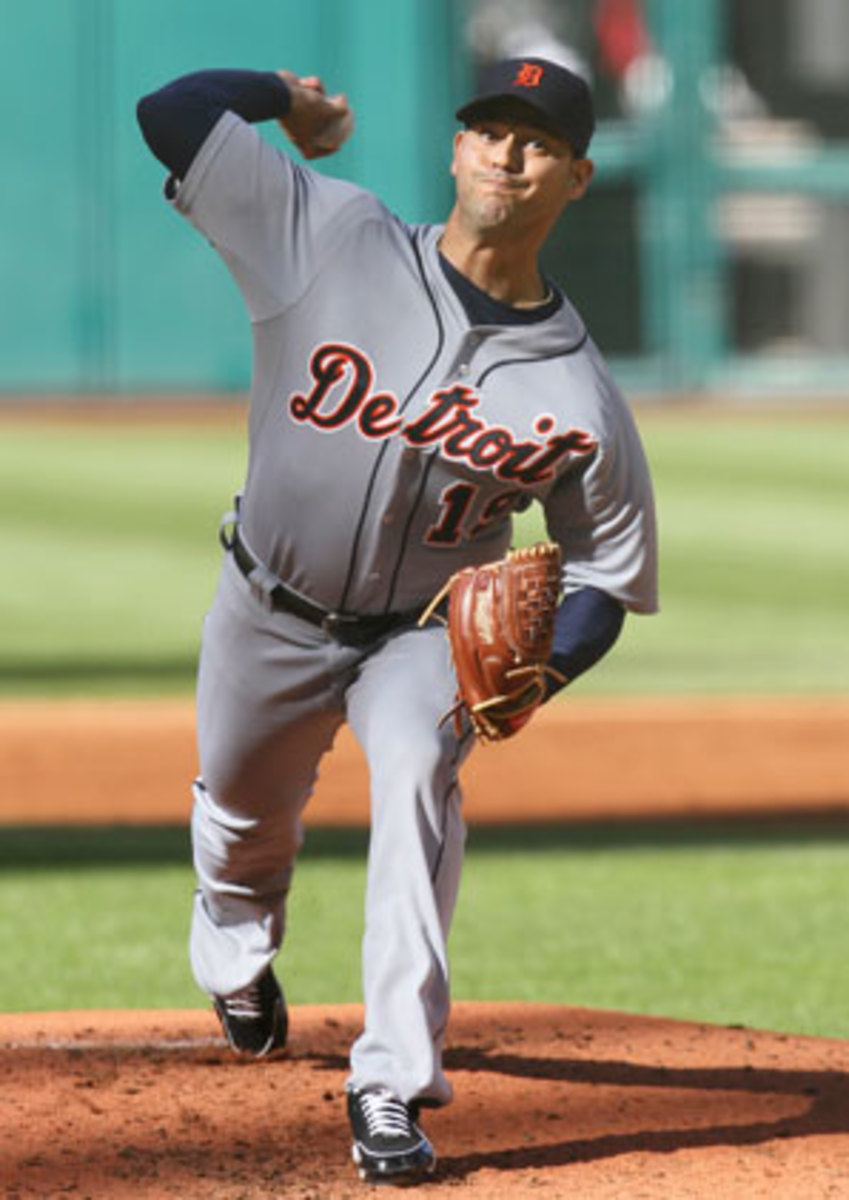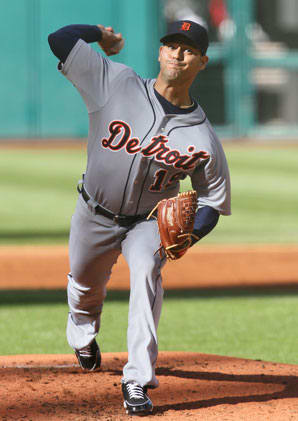 The Detroit Tigers have made another major move to help their quest to win a World Series for the first time since 1984.
Right-handed pitcher Anibal Sanchez agreed to an five-year, $80 million contract with the Tigers, a person familiar with the deal told The Associated Press on Friday. The person, speaking on condition of anonymity because the agreement hadn't been finalized, said Sanchez is scheduled for a physical Monday.
Sanchez was a part of Detroit's four-man rotation that led the franchise to the World Series this year. He had a 1.77 ERA in 20 1/3 innings over three postseason starts, but was 1-2 because Detroit was shut out in each of his losses.
"He was big for us in the playoffs, I just wish we scored a couple more runs for him and for our team," Tigers catcher Alex Avila said in a telephone interview with the AP. "He's a big-time pitcher."
The Tigers acquired the 28-year-old Venezuelan in July from Miami along with second baseman Omar Infante for right-hander Jacob Turner and two minor leaguers. As a free agent, Sanchez also was pursued by the Chicago Cubs.
Sanchez got off to a shaky start with the Tigers, but improved toward the end of the regular season and finished 4-6 with a 3.74 ERA for Detroit. He is 48-51 with a 3.75 ERA since making his major league debut with the Marlins in 2006.
Justin Verlander leads Detroit's rotation, which also includes Max Scherzer, Doug Fister and Sanchez. The Tigers pitched well in the playoffs, but their bats let the team down when San Francisco swept Detroit in the World Series. Detroit was shut out twice, scored just three runs in the two other games and had the third-lowest batting average in Series history at .159.
Detroit addressed a need last month by signing outfielder Torii Hunter to a $26 million, two-year deal and this week, the franchise made sure it didn't have to find another starting pitcher..
"It's definitely big for us to know Sanchez is coming back," Avila said. "He makes us better and makes our rotation really deep."