AP Source: Pirates to give manager Clint Hurdle extension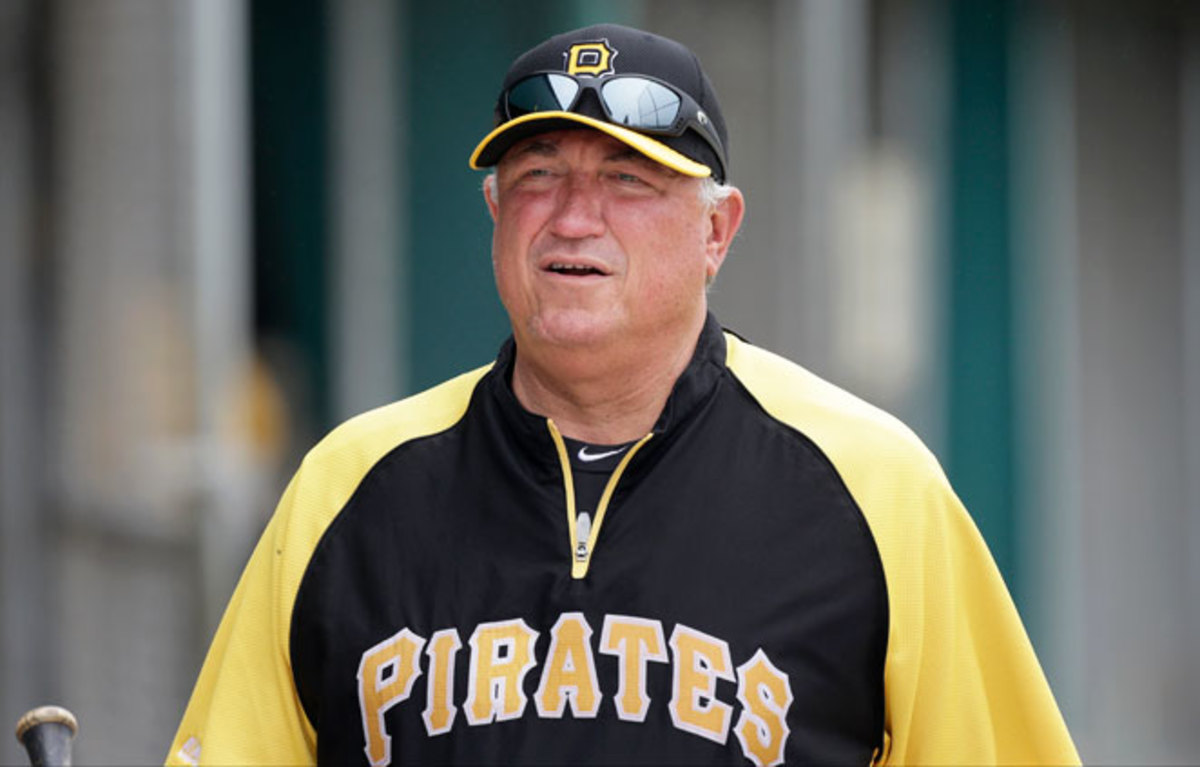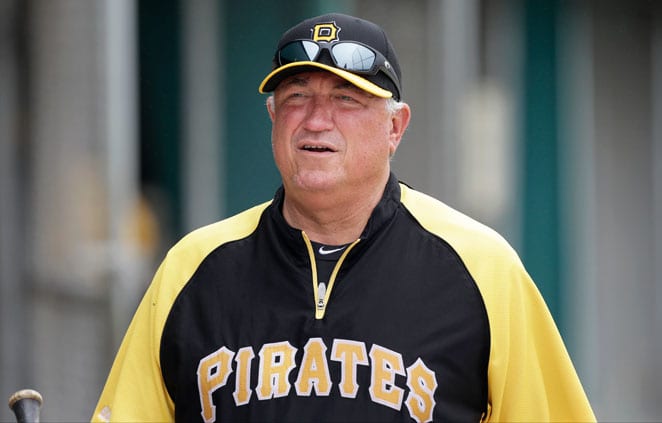 BRADENTON, Fla. (AP) -- Clint Hurdle is going to get a chance to finish a turnaround he's started with the Pittsburgh Pirates.
A person with knowledge of the deal told The Associated Press the Pirates are planning to extend the third-year manager through the 2014 season with a club option for 2015. The person spoke on condition of anonymity because a formal announcement is expected on Wednesday, when owner Bob Nutting addresses reporters.
The agreement was first reported by the Pittsburgh Tribune-Review.
Hurdle is 151-173 in two seasons with the Pirates. He was entering the final season of a three-year deal he signed when he took over for John Russell in December, 2010. Pittsburgh went 79-83 in 2012, tied for the franchise's best record in 20 seasons, though the Pirates went through a late swoon that dropped them out of playoff contention.
The 55-year-old Hurdle - who led the Colorado Rockies to the 2007 World Series - acknowledged on Monday he'd been in "discussions" with the team about an extension but did not confirm it was complete.
"I've been a manager with a multiyear contract, I've been a manager with a one-year contract and I've been a manager without a contract, which made me a non-manager," Hurdle said. "So, I'm not getting too far ahead of myself now. I'm humbled by the fact that we're having conversation."
Hurdle said he "loves" Pittsburgh, and his positive energy brought a sense of fresh air to a stale clubhouse. The Pirates were the worst team in the major leagues in 2010 but jumped to 72-90 in 2011.
Pittsburgh was 16 games over .500 in August before a stunning collapse as the pitching staff faltered and the team's bats fizzled. Hurdle accepted a large portion of the blame for the stumble to the finish but wasn't bothered by the lack of an extension.
He arrived at the team's spring training complex with a renewed sense of optimism. Now he shouldn't have to spend the next few months answering questions about his status.
"There's not one day I take the opportunity lightly," Hurdle said. "I try to model the right behavior for the men, so they understand that everyday there's an opportunity to represent and build something very unique together."
Pittsburgh tweaked its roster during the offseason, adding All-Star catcher Russell Martin and free agent left-handed starter Francisco Liriano. The core group, however, remains largely intact. All-Star centerfielder Andrew McCutchen is coming off a breakthrough season in which he finished third in the MVP voting and veteran right-hander A.J. Burnett anchored a sometimes overachieving pitching staff.
The extension takes away a potential distraction for a team and a city eager to snap 20 miserable seasons of losing.
"I think we've reignited the fan base to some degree," Hurdle said. "We have gotten our team mentality and our environment in a place it needs to be. But you're always working to fulfill a dream, to be part of a championship team. The best way to do that is to build championship men."