Rangers lose Matt Harrison (back surgery) until All-Star break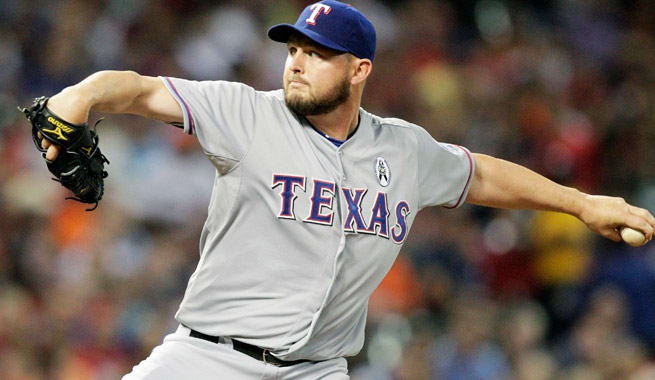 ARLINGTON, Texas -- Texas Rangers opening-day starter Matt Harrison is going to have back surgery and likely will be out of the rotation until after the All-Star break.
The Rangers said Friday that Harrison, on the disabled list because of an inflamed nerve in his back, is scheduled for an operation Tuesday to repair a herniated disk.
Harrison says surgery is the "last resort for getting it right."
An 18-game winner and All-Star last season, Harrison still was having problems after two epidural injections in his back. He flew to Los Angeles last Friday for a second opinion.
The left-hander went 0-2 with an 8.44 ERA as tried to pitch with soreness in his lower back before going on the DL. Harrison is in the first season of a $55 million, five-year contract.