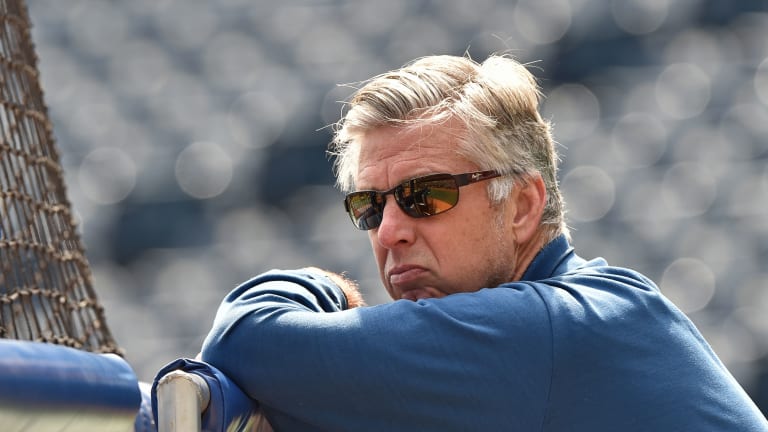 Phillies Considered a "Sleeper" for Star Shortstop
The Philadelphia Phillies could be in position to sign a star free agent shortstop.
The Philadelphia Phillies have an issue at shortstop. Starting shortstop Didi Gregorius has in fact been told he isn't guaranteed the starting job come the 2022 MLB season. 
It has left many wondering whether or not the Phillies could delve into the historic free agent shortstop class this offseason that includes Carlos Correa, Corey Seager, Trevor Story, and Marcus Semien. 
When thinking of how the Phillies need to fill other holes, and their propensity to stay under the luxury tax, a wise person would say they likely won't sign one of the above.
But, Will Leitch of MLB.com has said that Philadelphia is a "sleeper" pick to sign Correa. Thinking about this, it really isn't too hard to see. 
We recently talked about how the Phillies could pursue a trade for Pittsburgh Pirates center fielder Bryan Reynolds. He's cheap, controllable, and would only cost prospects. He fills two of the Phils' needs and he came at a reasonable financially cost.
That would, in theory, leave enough money for President of Baseball Operations Dave Dombrowski to pursue a top free agent. And Correa would make the most sense. 
The electric shortstop is the best defensively of the bunch (something the Phillies need), has one of, if not the best bat, and he's just 27-years-old. He will also likely fetch the biggest contract. With Bryce Harper, J.T. Realmuto, and Zack Wheeler's massive contracts, the roster is top heavy. But, those three players were signed in succession in each of the last three offseasons. 
Owner JMiddleton has said he is ready to spend even more money to get back to the playoffs. One of the most aggressive executives in baseball is the President of Baseball Operations for the Phillies in Dave Dombrowski. So, there are some signs pointing to this being one of the most aggressive offseasons in recent memory.
Signing Correa and trading for Reynolds may not be that far fetched. It's also easier to sell coming to Philadelphia and playing with MVP's, Cy Young finalists, and Gold Glovers, than it is to say. . . play in Texas with the Rangers. 
Don't be surprised when the Phillies go all in for the 2022 MLB season. 
It's time.
More From SI's Inside The Phillies:
---
Make sure to follow Inside the Phillies on Facebook and Twitter!