NBA draft lottery preview: Five things to watch
The NBA draft lottery kicks off at 8 p.m. on Tuesday, but not before we preview it with takes on the Sixers, Celtics and more. 
Elation. Frustration. Apprehension. Ping pong balls. To the relief of everyone who's ever made a mock draft, not to mention 14 teams, players, agents, et cetera, in less than 24 hours, we will know the order of the draft. 
There are a lot of storied franchises with pretty good chances to win. There's been a lot of tanking that could pay off. Fates of franchises will be altered. We will all remember that Mark Tatum is the deputy commissioner of the league. It will all be drawn out on television. Here are some things we'll be wondering about, accordingly.
[youtube:https://youtu.be/1gnTJe1qkGs]
• DRAFT LOTTERY: Odds, teams, order | How does the lottery work?
1. What will happen to the Sixers?
The greatest extended tank job of all-time bears its annual, and perhaps final fruits, on Tuesday night. After the exodus of Sam Hinkie, the 76ers are set for one more round of benefits: they have a 26.9% chance of winning the first pick. The extra 1.9 is because they own a pick swap with the Kings. I'm not sure which franchise that says more about.
Anyway, the best case scenario for the Sixers: 1) win the lottery outright, 2) then have two teams leapfrog the Lakers, who have the second-best odds to win, so that 3) L.A.'s pick defaults to fourth overall and is thusly conveyed to Philadelphia as a delayed after-effect of the Steve Nash-to-Lakers trade in 2012, via that Michael Carter-Williams/Brandon Knight three-team trade at last year's deadline.
Oh yeah, about the Lakers: related subplot 1A is whether or not L.A.'s possibly veiled attempt to keep its top three-protected pick, by letting Kobe mask exactly how bad the team was, will pay off. It would be an abject disaster if Luke Walton's Lakers (that sounds weird) do not pick in the top two (maybe three) of this draft. Which gets us to subplot No. 2…
Beating the NBA Draft Lottery Odds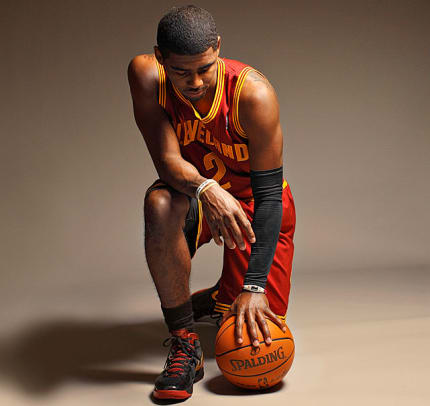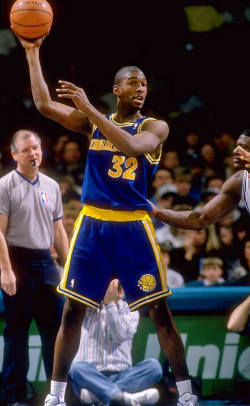 ​2. Who gets the third pick?
If you like to think about drafts in terms of prospect tiers based on quality, then picking third this year is a fairly-undesirable outcome. This is because Brandon Ingram and Ben Simmons, in some order, are the only sure things in this draft—after that, there's a lot of uncertainty and a variety of things that could happen, with the No. 3 overall prospect far from a consensus. Maybe it means rolling the dice on Dragan Bender, maybe it's investing in Jamal Murray or Kris Dunn, or maybe it's something completely different. But the level of uncertainty — and ensuing scrutiny — picking third is certainly heightened.
3. Will the Wolves go back to back?
The Thib-berwolves era truly begins with this draft, and with the last two first overall picks already on board, winning the lottery again and adding to an enviable young core will position Minnesota more comfortably than the majority of the league for the next five years, at minimum. Tom Thibodeau looked pretty happy to be back as he hung around the draft combine last week. That smile could widen with a strong outcome on Tuesday.
Imagine Ben Simmons bringing the ball up the court, throwing lobs to Andrew Wiggins and Zach LaVine. Think about Brandon Ingram popping threes off cross-court skip passes from Karl-Anthony Towns. On the fun meter, Minnesota either winning the lottery or sliding into the top two is definitely up there with the top possible scenarios. It doesn't get more tantalizing than this.
Report: LSU's Ben Simmons to sign shoe deal after draft lottery
​4.Existential angst meter, New York City edition
Denizens of the New York metro area need have no jitters, but could be in for an exasperating night. The Knicks don't have a pick. The Nets don't have a pick. New York's selection goes to either Denver or Toronto—essentially, if the Knicks leapfrog the Nuggets, they'll have to swap with them, and if their pick is lower, it goes to the Raptors. Meanwhile, Brooklyn's pick belongs to the Celtics outright.
Not to group the two camps together too hard, but basically, there's no way fans of New York teams go home happy unless the Knicks decide to hire a coach who is not Kurt Rambis tomorrow night. Both teams are going to have to trade into this draft, and they'll have to pay to do so. At least neither even has to send a rep to the podium. Phil Jackson skipped the draft combine anyway … so it's pretty chill.
5. Who's repping?
The league has cracked back on children of ownership and other miscellaneous, non-basketball figures representing teams at the podium. Instead, we have a weird mix of players and execs to watch intently for any interesting emotions or internet memes. Isaiah Thomas, Jimmy Butler, Karl Towns, Devin Booker and Willie Cauley-Stein are all going to be on hand. The Sixers are letting Brett Brown attend—whether that's a real reward or annoyance is in the eye of the beholder. Masai Ujiri has been known for an interesting quote here and there. We can all remind ourselves of how bald Jason Kidd is. Who is the luckiest guy in the room? What will they wear? Does any of this actually matter? Is there a conspiracy in the works?
We'll find out.