Miami finally forced to figure out life without Dwyane Wade
Dwyane Wade has moved on to the Chicago Bulls in a shocking move. So what's next for the Miami Heat? 
Your teams. Your favorite writers. Wherever you want them. Personalize SI with our new App. Install on iOS or Android.​
By the end, the money seemed almost beside the point. Dwyane Wade's decision to leave the Miami Heat for the Chicago Bulls was rooted in a financial dispute but settled in the damning difference of a few million. A local legend let it be known what he was looking for in a new deal and was negotiated down, over and over, by the Heat hard line. Technically, the process worked only as intended; the Heat attempted to use the fact that Wade wanted to stay in Miami as leverage for a more team-friendly deal. Wade reportedly saw disrespect in being treated like some nondescript free agent as opposed to a 13-year franchise cornerstone responsible for three titles.
There was belief around the league as recently as Wednesday that Wade would still make amends with the Heat—that this was merely another round of the same song and dance as free agencies before. Wade would entertain offers, Miami would bridge the gap, and both would continue their fruitful arrangement. Instead, while Wade might not have left for just any team (the Nuggets and Bucks, unfortunately, may have been just pawns in this), he apparently would for the Bulls.
• Wade joins Bulls, Heat left hanging | Players react to Wade's decision
Wade grew up in the Chicago area, but this seems more like Wade electing to leave home than return there. The city of Miami had adopted and adored Wade. The Heat are the only NBA team he has ever known. This didn't trigger the same league-wide earthquake as Kevin Durant leaving Oklahoma City for Golden State, but it feels somehow even more jarring. One can understand why Miami would draw limits on how much to pay a 34-year-old, oft-injured star in decline. Reasonable explanation, though, doesn't much change the fact that the Heat will have to find their way without Wade for the first time since 2003.
Heat culture—the currency of the organization—has never seemed quite so precarious. Head coach Erik Spoelstra remains a great ambassador for its ideals and Pat Riley's looming presence brings the concept clout. Wade, though, was the exemplar: proud, hard-working, uncompromising, and relentlessly successful. It was through him that an era of Heat basketball took shape, even when he wasn't the team's best player. Losing that means something. Minutes and touches can be assumed by others. Wade's authority can't be, in part because it may be unequaled in the history of the franchise.
Biggest off-season moves in NBA history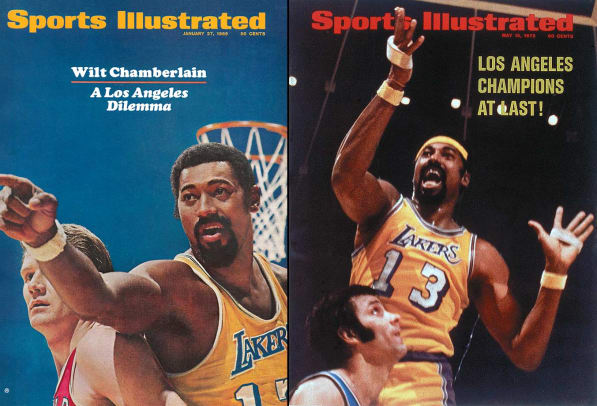 Even if Wade had returned, Miami would be in a transitory state. Goran Dragic was acquired in 2015 and Hassan Whiteside will be re-signed to a max contract this summer for the sake of continuing forward. Wade seemed to be a part of that up until the minute he decided otherwise. His doing so removes the year-to-year ambiguity of how Wade will fit into the Heat's salary cap picture and the pressure to compensate him for his loyalty. Considering that the basketball future of Chris Bosh is still unclear, this development could be critical in allowing Miami to more accurately project its financial future. The news that the salary cap for the 2017–18 season is now expected to be $102 million rather than $107 million only creates greater need for such specificity. With a little maneuvering, the Heat are still positioned to clear max-level space next summer and will likely get an audience with top free agents.
•Wade pens letter to Heat fans | Wade leaves Heat after 13 years in Miami
What remains to be seen is how the Heat might hold up—much less appeal to future free agent stars—without Wade and possibly without Bosh. Already there is one less leader around to check Whiteside on his attitude and habits. Dragic, for all his winning qualities, isn't much of a standard bearer in that regard. There are good players in Miami (Justise Winslow, Josh Richardson, Tyler Johnson should the Heat match on his four-year, $50 million offer sheet) but less in the way of team structure than at any point in recent memory. Players like Wade are a pecking order unto themselves. In his absence, that order defaults to a notably particular 30-year-old point guard and one of the most unpredictable max contract players in NBA history.
Consider that predicament an expression of faith: in Spoelstra and his ability to manage a changing dynamic; in the character of the roster; in the draw of the market; in Whiteside's talent; and in the stability of organizational culture based on what Wade built rather than the presence of the man himself.